From The Field
Team Rubicon Canada Providing Hurricane Dorian Relief in The Bahamas
Highly trained volunteers with Team Rubicon Canada are currently deployed to The Bahamas to provide disaster relief services in the wake of the devastation brought on by Hurricane Dorian. Led by military veterans and first responders, the team deployed from Canada to Grand Bahama on September 17 to conduct debris removal, expedient home repairs, and help accelerate the recovery process for affected residents.
Team Rubicon Canada is coordinating with our partners at Team Rubicon USA, who arrived on the islands on Sept. 3, just two days after the Category 5 hurricane made landfall. Three weeks later, reports indicate that there are still 1,300 people reported missing, 50 reported deaths, and 75,000 residents affected, many of whom evacuated. Although official numbers are yet to be calculated, it's estimated that Dorian caused upwards of $7 billion dollars in damage to The Bahamas.
Team Rubicon volunteers are built to serve, putting their military and emergency response skills to work by clearing schools and other large structures that can be repurposed as distribution centres and shelters for impacted community members. They're also working to rebuild some of the infrastructure on Abaco Island and removing insulation, drywall, carpeting, furniture and belongings from flooded homes and structures to ensure families can return to their homes as safely and quickly as possible in order to begin the rebuilding process.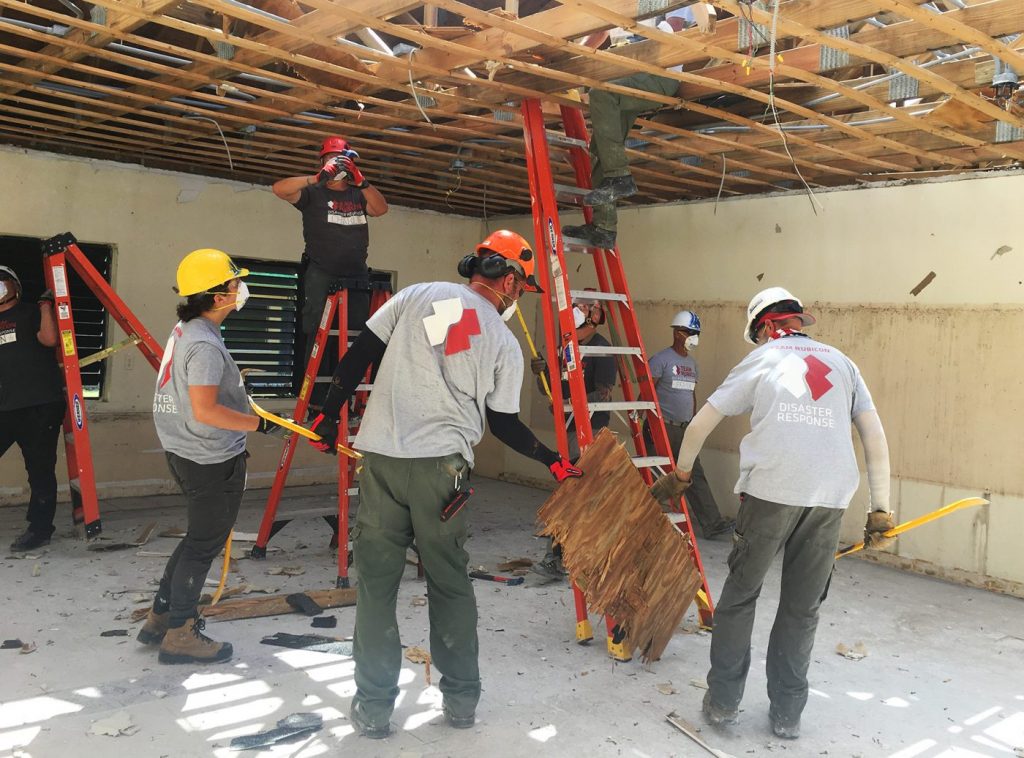 "Team Rubicon volunteers are driven, selfless, and uniquely qualified to continue their service in disaster-stricken communities across the world," said Team Rubicon Canada CEO Bryan Riddell. "Our teams in The Bahamas are working to help residents affected by Dorian return to normalcy as soon as possible, but we recognize the road to recovery is a long one, and we ask for your financial support to assist those in greatest need."
Another wave of Greyshirts will deploy from Canada on September 28, while their fellow volunteers on the first wave are expected to return home on October 1st. We anticipate sending additional waves of volunteers to The Bahamas to support the ongoing hurricane relief effort. Help us increase our impact by making a donation today.