PROPER TRAINING PROVIDES TEAM RUBICON VOLUNTEERS A HOST OF OPPORTUNITIES TO SHARPEN THE CORE KNOWLEDGE AND SKILLS REQUIRED TO SAFELY PERFORM DISASTER OPERATIONS.
Sure, you have skills. Maybe you have an engineering degree. Maybe you have a diploma in using a shovel. All of these are useful, but unless you know how to use them in a disaster response scenario, they can do more harm than good.
Team Rubicon provides skills-based trainings and strategic exercises to Team Rubicon volunteers. All trainings are offered free of charge and work to improve Team Rubicon's operational capabilities and capacity.
We offer a multitude of training opportunities, from broad-spectrum operational concepts to how to strip and oil a chainsaw.
THE PROCESS
ONLINE TRAINING
In order to qualify for a basic deployment with Team Rubicon Canada, you'll need to have completed these two things:
TR101 Step into the Grey
Background Check
Background Check
We ensure the safety of our members and the communities we serve. Background checks are conducted through our online provider, which helps optimize our internal process for onboarding new volunteers. Instructions will be provided in your welcome email upon registration.
If you are interested in being a volunteer leader look at completing the following courses as well as others in Roll Call.
ICS 100
Complete the introduction to the internationally recognized Incident Command System.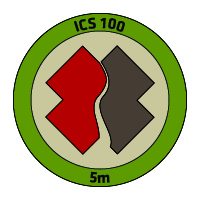 IS 700
See how the ICS structure fits into a National system (USA specific for now)
Training Offerings
The Training Shop works to provide all TR members with a toolbox of skills needed for disaster response, mitigation, and recovery. All trainings, online or in-person, are delivered free of charge to Team Rubicon members. If you can't tell a pulaski from a pole saw, don't worry, we'll get you there.