The Story of Team Rubicon

Team Rubicon's Story
January 12, 2010. A 7.0 magnitude earthquake shakes Port-au-Prince. In moments, hundreds of thousands were injured, infrastructure and buildings were destroyed, countless were made homeless.
In the days following, many traditional aid organizations were slow to establish relief efforts, citing dangerous and unstable working conditions. Troubled by the scenes in Port-au-Prince and the lack of proper aid, two Marines, Jake Wood and William McNulty, decided to act. Gathering supplies and volunteers, the small group of veterans, first responders, and medical professionals deployed to Haiti in the days following the earthquake.
When Julius Caesar crossed the Rubicon at the head of his legions and marched on Rome, it marked a point of no return. The phrase "crossing the Rubicon" has since survived in reference to any group committing itself to a risky course of action.
Crossing over the Artibonite River, the natural border between the Dominican Republic and Haiti, the small team of eight volunteers called themselves "Team Rubicon" in reference to the Rubicon River in Rome – by crossing their Rubicon, the team acknowledged they were irrevocably committed to their task of helping those in need.
The small group focused on populations often overlooked or underserved by traditional aid organizations. By applying medical and leadership skills honed by years of service in the military, Team Rubicon provided aid to thousands of survivors of the Haiti Earthquake. From this initial operation, a larger organization grew, one committed to helping underserved communities impacted by disasters.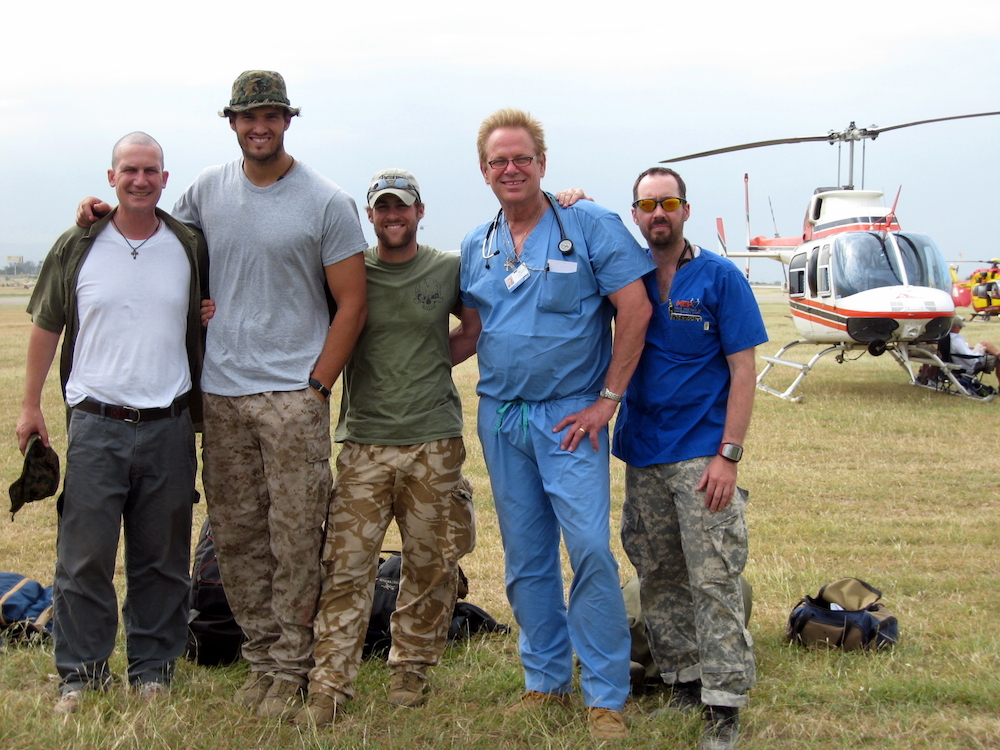 TEAM RUBICON WAS BORN OUT OF THIS MISSION.
TEAM RUBICON HAS IGNITED A MOVEMENT
Team Rubicon recruits, trains, equips, organizes and deploys veterans to aid in disaster response operations around the world. This is our way of bridging the gap between returning veterans and their home communities. We demonstrate – to society and individual veterans alike – that veterans are powerful resources with skills to be harnessed.
TEAM RUBICON IMPACTS GLOBAL VETERANS
A Sense of Purpose Team Rubicon offers a unique opportunity to be part of humanitarian efforts with a unified purpose, mission, and intensity that is reminiscent of military experience.
Part of a Community The team-based model gives veterans the opportunity to be part of a larger community with a shared vision, creating a familiar sense of belonging and comradeship.
A Feeling of Identity Veterans strengthen their sense of self by proudly identifying with Team Rubicon through the meaningful contributions they make on disaster-affected communities.
TEAM RUBICON IMPACTS COMMUNITIES
Over 225 missions rebuilding communities from disasters that range from hurricanes, to tornadoes, to floods, to earthquakes.
Over 70,000 volunteers committed to serve.
Over 10,000 veterans have deployed to over 20 countries, with an initial response time of 24 hours or less.
Tens of thousands of lives affected in communities around the globe.
Team Rubicon Canada's story
ON MAY 1ST, 2016, A WILDFIRE BEGAN SOUTHWEST OF FORT MCMURRAY, ALBERTA. WITHIN DAYS, THE FIRE WOULD SWEEP THROUGH THE CITY, DESTROY MORE THAN 2,400 HOMES AND DISPLACE MORE THAN 80,000 RESIDENTS.
The wildfire, which would come to be known as 'The Beast', would eventually grow to nearly 1.5 million acres and cross into neighbouring Saskatchewan.
Having established a strong and well-known desire to create a Team Rubicon in Canada, a small team of Canadian veterans set to work with their teammates at Team Rubicon USA to assess how to best support the residents impacted by the Fort McMurray wildfire.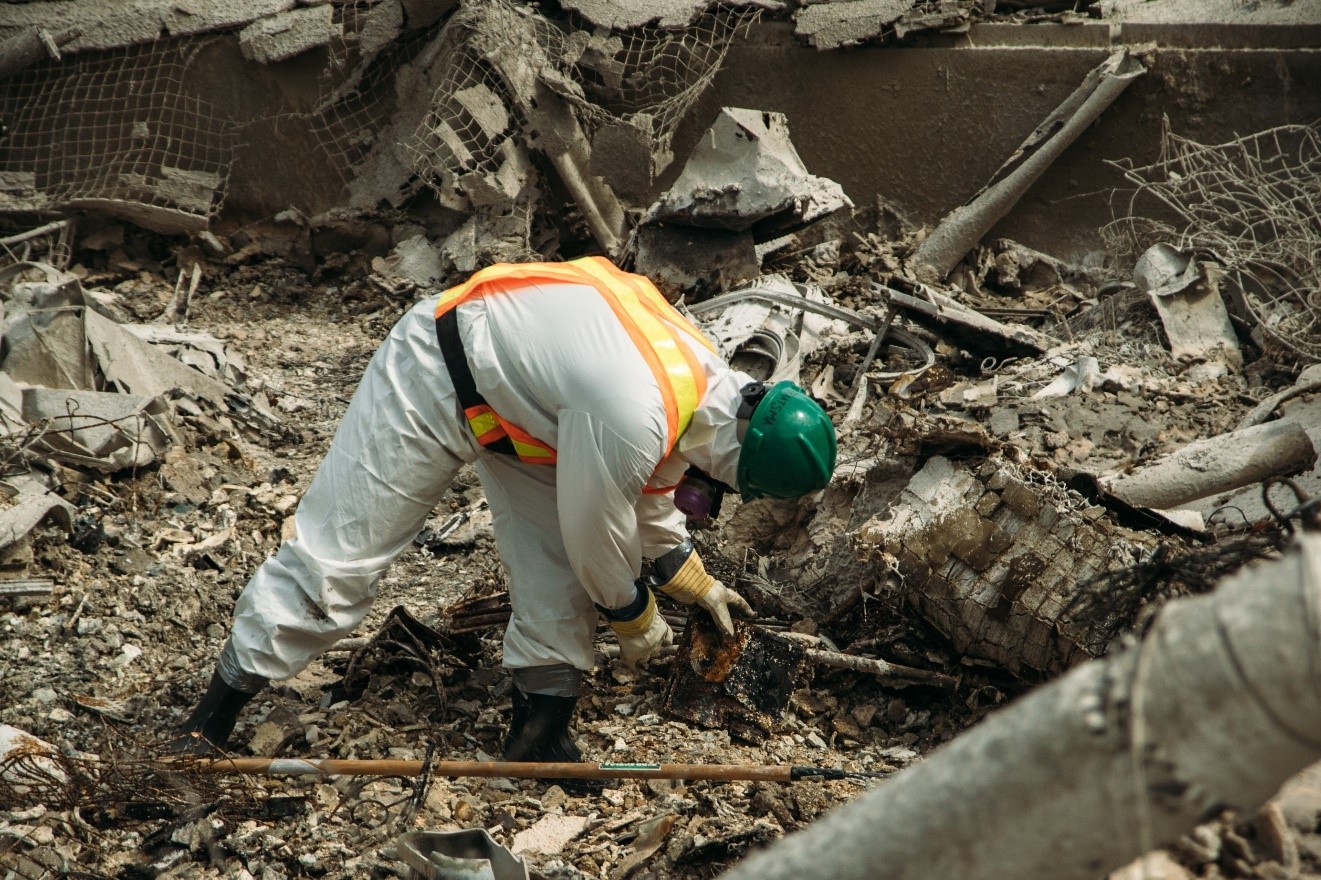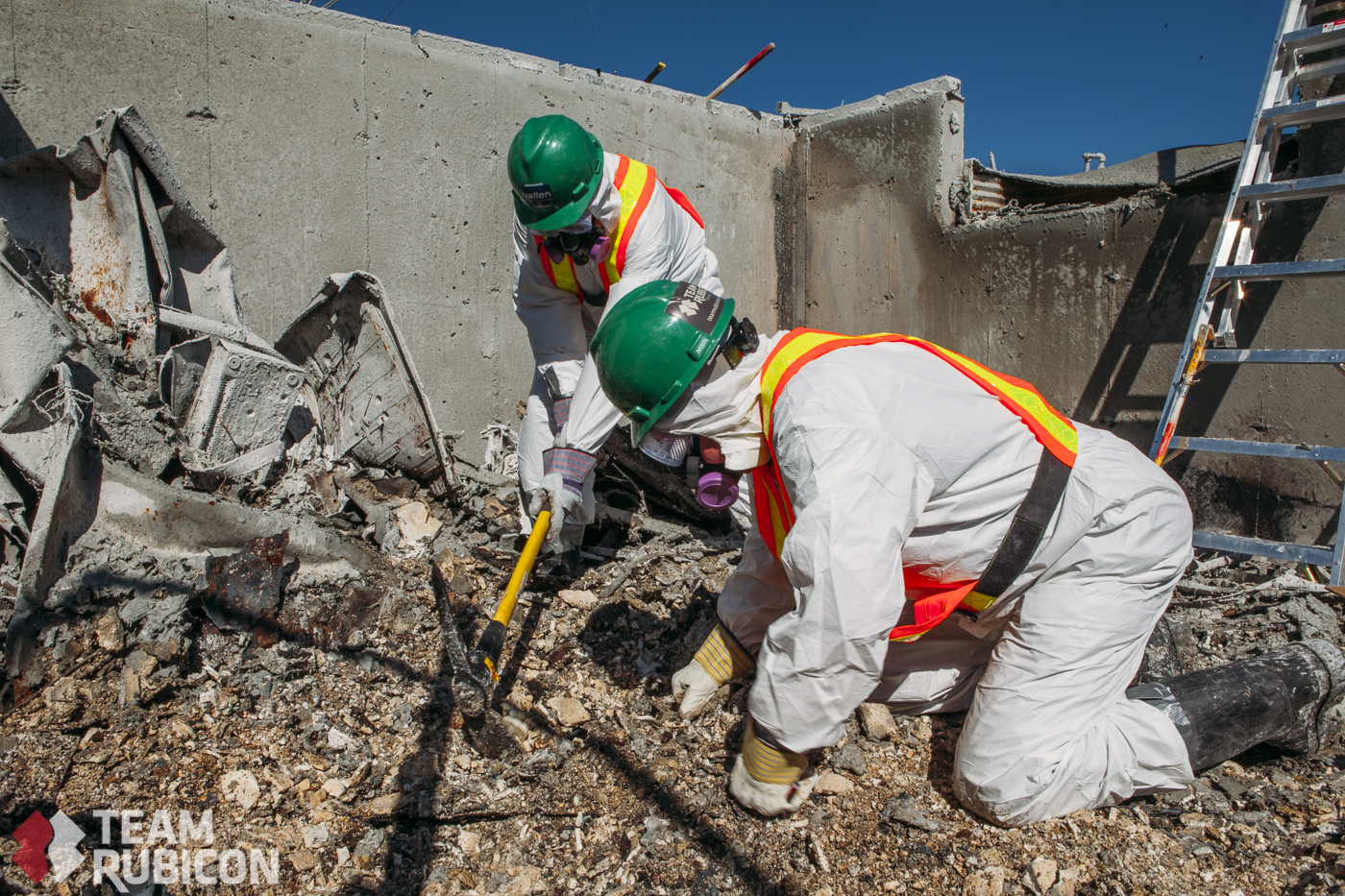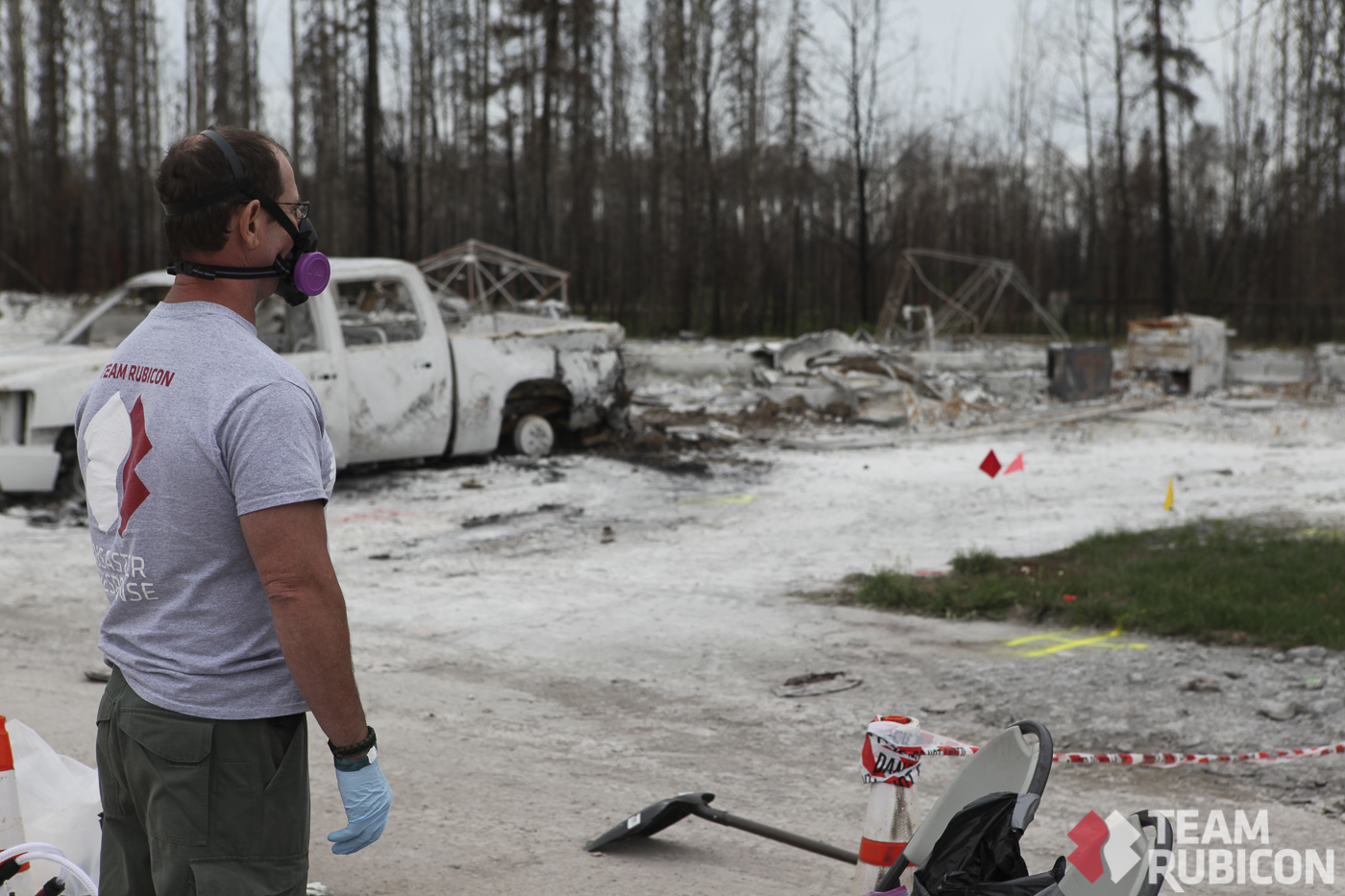 WORKING WITH LOCAL AND PROVINCIAL AUTHORITIES, TEAM RUBICON CANADA JOINED WITH TEAM RUBICON USA TO LAUNCH ITS FIRST OFFICIAL OPERATION: OPERATION PAY DIRT.
On May 26, 2016, volunteers from the USA, Canada – and eventually the UK and Australia – arrived in Fort McMurray and set to work. Operating as a multinational team sharing common skills honed in the military and as first responders, Team Rubicon's 80 volunteers would train an additional 300 locals to assist over 900 homeowners to sift through their properties to recover their valuables.
Later in 2016, with this groundswell of support, Team Rubicon Canada was born. Canadian veterans, first responders, emergency management personnel and kick-ass civilians have shown they are more than ready to volunteer their skills in support of calls for assistance at home and abroad!