MISSION STATEMENT
Team Rubicon serves communities by mobilizing veterans to continue their service, leveraging their skills and experience to help people prepare, respond, and recover from disasters and humanitarian crises.
Team Rubicon's mission is providing relief to those affected by disaster, no matter when or where they strike. By pairing the skills and experiences of military veterans with first responders, medical professionals, and technology solutions, Team Rubicon aims to provide the greatest service and impact possible.
Through continued service, Team Rubicon seeks to provide our veterans with three things they lose after leaving the military: a purpose, gained through disaster relief; community, built by serving with others; and identity, from recognizing the impact one individual can make. Coupled with leadership development and other opportunities, Team Rubicon looks to help veterans transition from military to civilian life.
Serving the Underserved
Across the world, disasters are a part of life. No corner of the globe is spared from severe weather – be it crippling winter storms, catastrophic hurricanes, or unchecked wildfires.
By focusing on underserved or economically-challenged communities, Team Rubicon seeks to makes the largest impact possible. Disasters represent a massive financial cost, and by providing immediate relief work, free of cost, TR aims to help communities begin recovery sooner.
WHAT'S WITH THE LOGO?
The Team Rubicon Canada logo consists primarily of a cross turned on its side with a river flowing through it. The cross represents the traditional symbol of medical aid. It is on its side because Team Rubicon represents such a departure from the current paradigm in disaster response. The river flowing through the cross represents the Rubicon River and marks Team Rubicon Canada's commitment to reinventing disaster relief.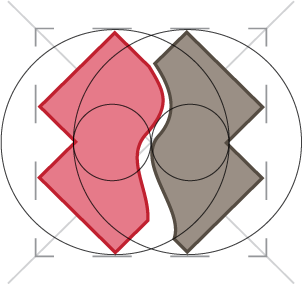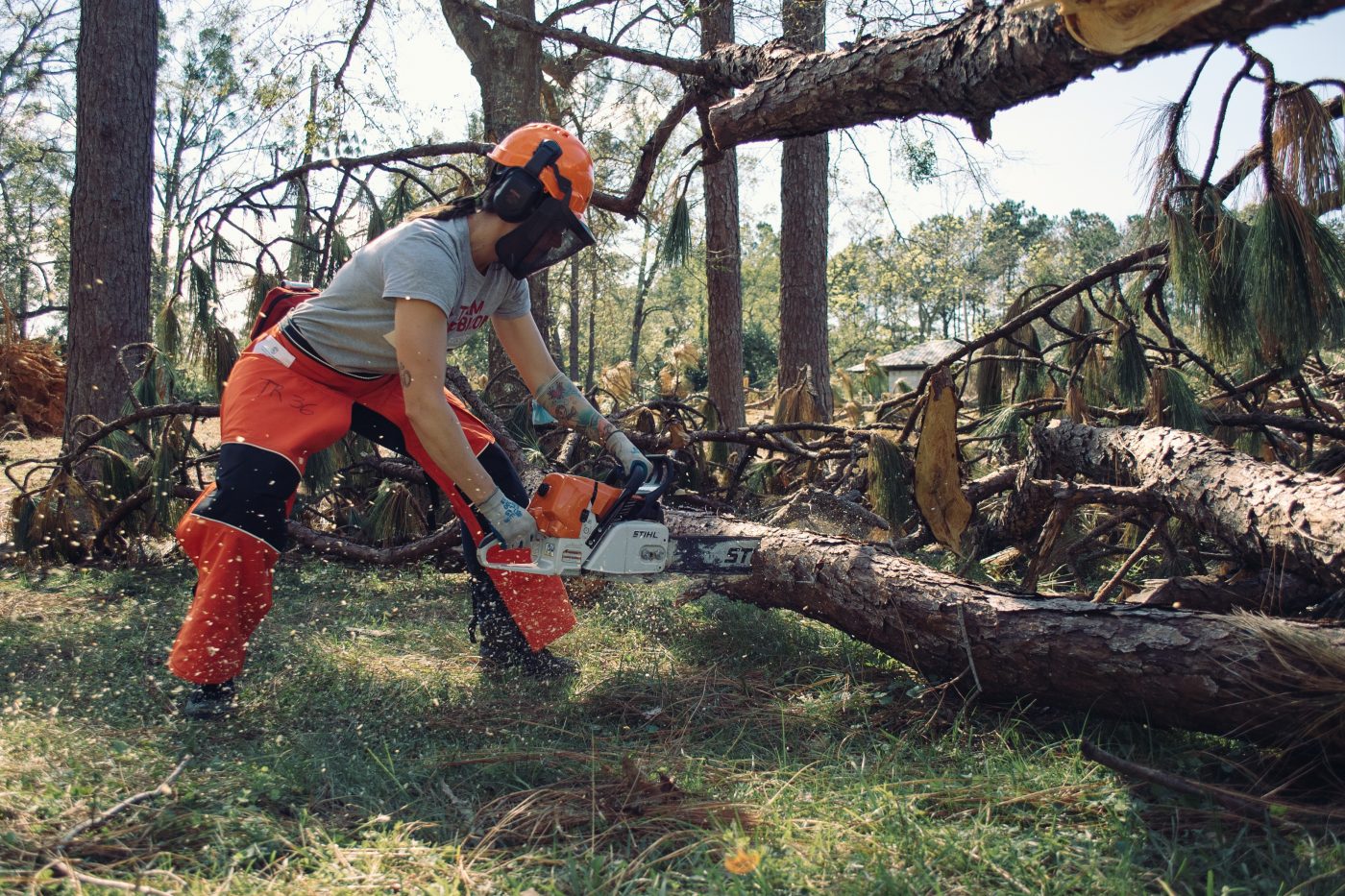 DISASTER RELIEF
Team Rubicon is committed to providing impactful service across the world to communities affected by disaster.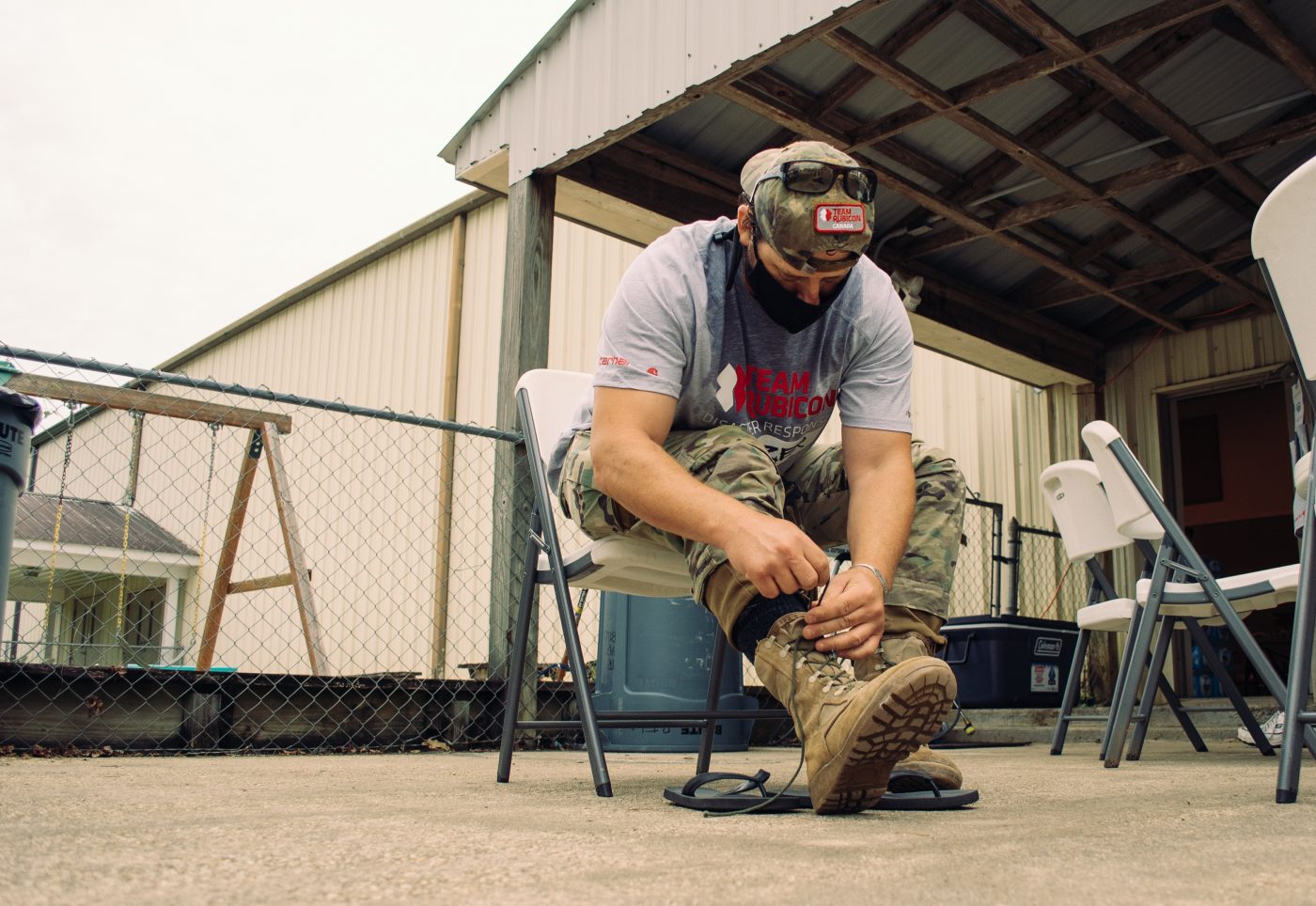 CONTINUED SERVICE
For those who are part of the Canadian Armed Forces, the desire to serve their country and fellow citizens does not diminish once they take off the uniform. Learn how continued service helps us build stronger communities and supports transitioning veterans.
Service Principles
SERVICE ABOVE SELF is the driving force behind all of Team Rubicon Canada's operational activity. Our actions are characterized by the constant pursuit to prevent or alleviate human suffering and restore human dignity. We help people on their worst days.
TENACITY

We conduct all operations carrying forth the same grit, determination, courage and strength of purpose the organization was born with.

IMPARTIALITY

We make no restrictions based on ethnic origin, nationality, political allegiance, military background, religion, gender or sexuality. We deliver aid prioritized by need, and accept and develop members who maximize our effectiveness. Period.

COLLABORATION

To promote effectiveness, we build relationships with outstanding people and organizations. We partner with exceptional entities that are aligned with our core mission and increase our overall capacity to serve.

ACCOUNTABILITY

We earn trust and confidence by maximizing our impact and maintaining fiscal and operational transparency. Critical evaluation ensures the welfare of beneficiaries and members; effectiveness of operations; efficient use of funding; and good governance.

INNOVATION

Established norms beg to be tested. We creatively leverage resources to meet the needs of the ever-changing disaster landscape while respectfully pushing against dated practices, always striving to provide greater service to those in need.