Staff & Board
Team Rubicon requires individuals foolish enough to think they can change the world, and smart enough to have a chance.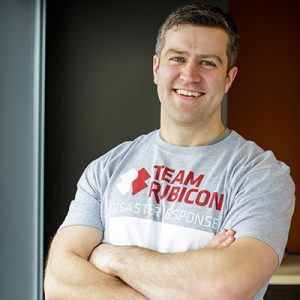 Bryan Riddell
Chief Executive Officer
Bryan comes from a first responder and military family. A former employee of the Ontario Provincial Police, he served 11 years with the Canadian Armed Forces, including six years in the Canadian Special Operations Forces Command. He completed tours to Afghanistan and Iraq, and received a Mention in Dispatches in 2010 for distinguished service. A scholarship athlete, Bryan holds a bachelor's degree in Politics from St. Andrews Presbyterian College in North Carolina, and a dual Master of Business Administration from Cornell and Queen's University. Prior to joining the military, he played professional lacrosse for the Toronto Rock and junior hockey for the Hull Olympics in the Quebec Major Junior Hockey League.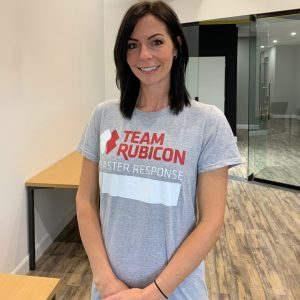 Ashley Pardy-Serre
Director of Development
Ashley brings over 10 years of experience in nonprofit leadership, having been the Executive Director of a hospital foundation and Co-Director of two international nonprofits dedicated to using online technologies to combat health inequities in developing countries. She's also volunteered with organizations that strive to combat poverty, inequality and health-related issues worldwide. Ashley holds two Masters degrees: one in International Development and the other in Philanthropy and Nonprofit Leadership. Passionate about fundraising and motivating others to give, she brings her enthusiasm and skills to Team Rubicon Canada to help those in need in disaster-affected communities. Ashley lives in Petawawa with her husband, who works for the Canadian Armed Forces, and three kids. In her spare time, she's a Volvo-driving soccer mom. Let's just say she has her hands full.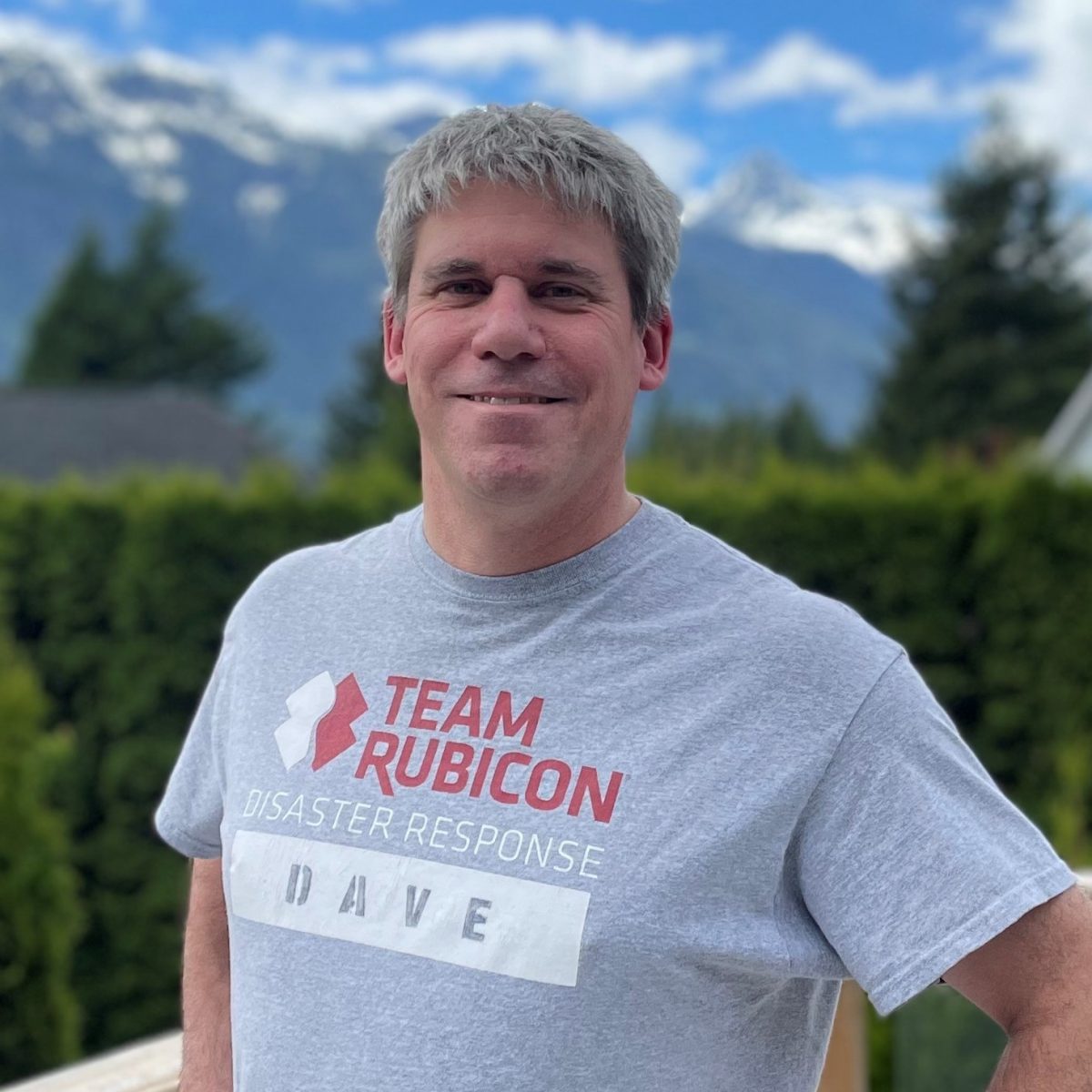 Dave McAllister
Director, Programs and Field Operations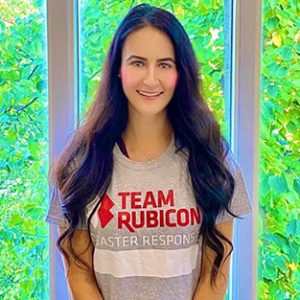 Helen Lialias
Marketing Communications Manager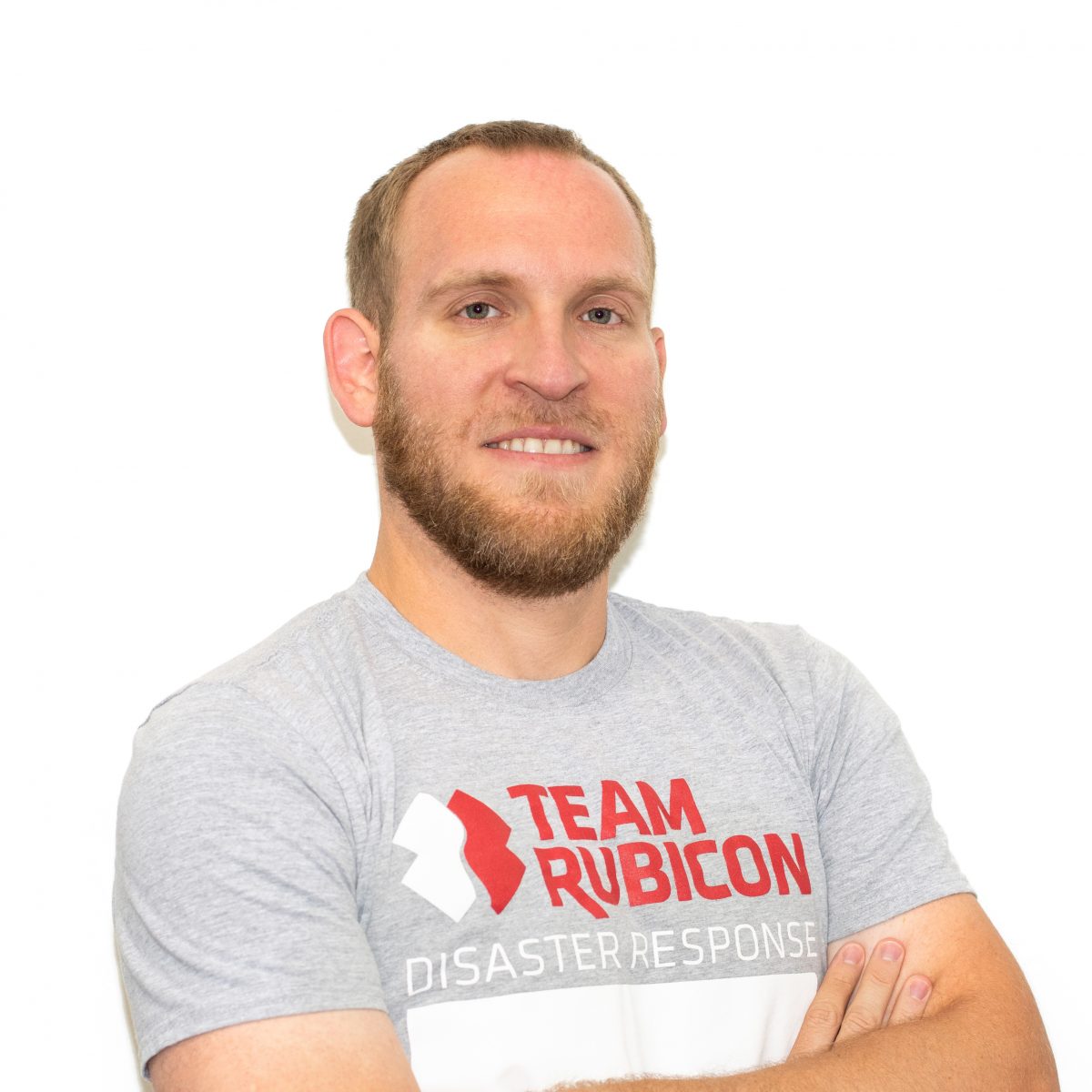 Greg McGrath
Senior Associate, Technology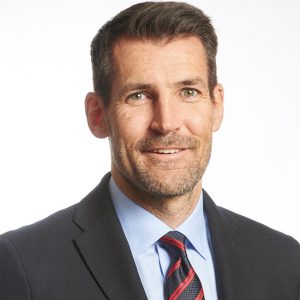 Shaun Francis
Board of Directors
Shaun Francis is the CEO of Medcan and serves as the Chair of the True Patriot Love Foundation, which he founded to benefit Canada's military families. Shaun earned his MBA from the Wharton School at the University of Pennsylvania and a Bachelor of Science with Honors and Merit from the United States Naval Academy in Annapolis, Maryland after he received a nomination from President Reagan to attend as a Canadian. In 2013, he was asked by Canada's Minister of Veterans Affairs to Chair the Veteran Transition Advisory Council (VTAC). In 2013, he was awarded a Queen Elizabeth II Diamond Jubilee Medal for his community service. In 2014, he was awarded the Veterans Affairs Commendation by Minister Julian Fantino for contributing to the care and well-being of veterans. In 2015, he was recognized by Toronto's Junior Achievement chapter with their Bold Thinkers Inspiring Leaders award for taking risks and challenging convention.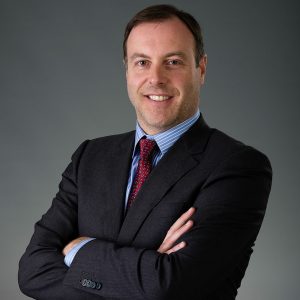 Paul McCarthy
Board of Directors
Paul has over 20 years of experience in the public sector, splitting this time equally as a public servant and as a senior political advisor. As Director of Policy for the Minister of Veterans Affairs and Associate Minister of National Defence, he led the reconfiguration of financial benefits for veterans and the redesign of support services for CAF members and their families as they transition out of the military. His career includes extensive negotiation and agreement management experience, having done so between public entities, Indigenous organizations, and the private and not-for-profit sectors. This includes being recognized for outstanding public service for managing the British Columbia component of the Infrastructure Stimulus program that saw a total investment of $1.2B to complete 450 projects. In 2019, he moved into the private sector as Strategic Advisor to the CEO of Canopy Growth Corporation. He has since served as Head of International Implementation and currently leads policy development. Paul was born in St. John's, Newfoundland and obtained a Bachelor of Arts from Memorial University in Political Science and Business. He lives in Ottawa with his wife and three children.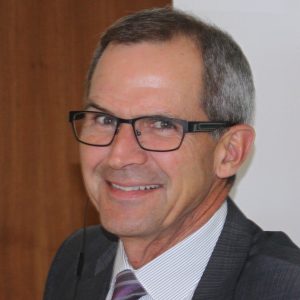 Lieutenant-General Michel Gauthier (Ret.)
Board of Directors
Michel (Mike) Gauthier is a retired Canadian Army officer with more than 36 years of military service across Canada, in Europe and the US, and on various deployed operations. In his final role in uniform, he served as the first Commander of the Canadian Expeditionary Force Command from 2005 to 2009. In this role, he was responsible for leading the Canadian Armed Forces' global operations, including counter-insurgency operations in Southern Afghanistan from their inception, and dozens of other maritime, air, and land operational missions around the globe. He is currently a Senior Fellow at the University of Ottawa Graduate School of Public and International affairs, a mentor and lecturer for senior executive programs at the Canadian Forces College, a business consultant, and Vice-Chair of the Board of the CDA Institute, one of Canada's leading defence and security think-tanks.
Jennifer Quinton
Board of Directors
Jennifer is an international Leadership Consultant and Executive Coach. Jennifer earned her MBA in Leadership and Strategy from the University of Strathclyde in Scotland and her undergraduate degrees (B.Sc, B.Ed and BPHE) from Queen's University in Canada. Before launching Golden Thread Leadership Inc in 2010, Jennifer was a Principal Consultant and Global Head of Consultant Development at Lane4, a UK-based performance consultancy firm, for eight years. Before joining Lane4, Jennifer co-created the UK Ministry of Defence's Defence Strategic Leadership Centre (Defence Academy) as Head of Leadership Design and lead for strategic coaching across Defence. Jennifer has also worked as a mountain guide in the Canadian Rockies and research scientist in the field of DNA liposomal treatment for cystic fibrosis patients. She has also taught military history to junior soldiers and has been a sexual education teacher. She has travelled extensively (to over 50 countries), is passionate about people, and loves adventures and being a mom. Jennifer's interest in Team Rubicon Canada is as an expert in leadership and strategy as a former military spouse and because of her 20 years of pro bono work of coaching veterans making the transition to civilian life.
General Rick Hillier
Board of Directors
General Rick Hillier joined the Canadian Forces in 1973 after graduating from Memorial University of Newfoundland, where he served recently as Chancellor. Throughout his career, General Hillier has had the privilege and pleasure of commanding troops from the platoon to multi-national formation level within Canada, Europe, Asia and the United States. In 1998 Hillier was appointed as the first Canadian Deputy Commanding General of III Corps, US Army in Fort Hood, Texas and in 2000 took command of NATO's Multinational Division (Southwest) in Bosnia. In May 2003 Hillier was appointed as Commander of Canada's Army and later that year he was selected as the Commander of NATO Forces in Afghanistan. Hillier was promoted to General and assumed duties as the Chief of the Defence Staff on 4 February 2005 and retired from the Canadian Forces July 2008. Rick Hillier now focuses on leadership development, and contributes to his community and country through honorary appointments and charitable endeavours.
Shane Schreiber
Board of Directors
Born and raised in Alberta, Shane Schreiber joined the Canadian Forces and served Canada for 28 years, most in the Princess Patricia's Canadian Light Infantry (PPCLI). He spent the bulk of his career in command appointments in field units, including tours with the PPCLI Parachute Company and eventually commanding the Second Battalion PPCLI. He completed operational tours in Cyprus, Bosnia, and two tours in Afghanistan (2002, 2006), for which he received the Canadian and NATO Meritorious Service and the US Army Bronze Star medals. He also led units in disaster response in Manitoba (Floods, 1997 and 2011) and in complex security operations (2010 Winter Olympics). After retiring from the Canadian Army in 2012, Schreiber joined the Government of Alberta, working at the Alberta Emergency Management Agency (AEMA) within Alberta Municipal Affairs. He was appointed to lead the Province's efforts in response to the devastating floods in High River in June / July 2013. In 2014, he was appointed to lead AEMA, which put him in charge of Alberta's response to the Wood Buffalo Wildfires in May 2016. He also acted as Chairperson for the Canadian Council of Emergency Management Organizations from 2017-20, and then led in the co-ordination of non-medical support in response to the COVID 19 pandemic. For his leadership at AEMA, he was awarded the International Association of Emergency Management Presidential Citation, and the Institute of Public Administration Canada / Deloitte Public Sector Gold Leadership Award. In September 2020, Schreiber left AEMA to become the Assistant Deputy Minister in charge of Alberta's provincial parks. Academically, Schreiber is a critically acclaimed historian and author. He attended the Royal Military College of Canada, from which he holds an undergraduate and two Master's degrees, as well as several awards. His work on the Canadian Army in 1918, Shock Army of the British Empire, is critically acclaimed by military historians, and he has appeared in numerous television documentaries on military history. He is also a graduate of Harvard's prestigious National Preparedness Leadership Initiative. Schreiber lives with his long suffering wife, Kelly, three children, three dogs, one cat and a fish in a very busy house in St Albert, Alberta.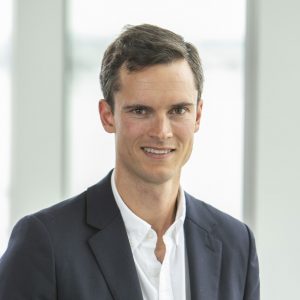 Trevor Young
Board of Directors
Trevor Young is the CFO & COO of TriggerTech, a Canadian company that designs, builds, and manufactures high-performance triggers that are sold into global markets. He was previously CFO at Steam Whistle Brewing, and prior to that he spent four years as a consultant with McKinsey & Company in Toronto. He also served for six years as a Canadian Army Officer, three of which with 5e GBMC in Valcartier, Québec. Trevor completed a BA at Yale University with majors in Political Science and International Studies, and later a Masters of Global Affairs from the Munk School at University of Toronto. In younger years, he was a competitive rower at the collegiate and national team levels; he now tries to stay fit by road cycling, trail running, and backcountry skiing. He lives in Toronto with his wife and three young children.
Geordie Young
Board of Directors
Geordie Young is Managing Director, Asset Mix and Risk Metrics, at Gluskin Sheff + Associates, one of Canada's pre-eminent wealth management firms. Prior to joining Gluskin Sheff in 2010, Geordie worked at Goldman Sachs for eight years in London, UK, as an Executive Director in the Interest Rate Products group. He previously worked in the energy industry, structuring electricity and gas derivative transactions for the North American markets. Prior thereto he was a consultant with McKinsey & Company. Geordie graduated summa cum laude from Harvard University with an undergraduate degree in Astrophysics. He received his MBA from Stanford University's Graduate School of Business, where he was an Arjay Miller Scholar and received the Alexander A. Robichek Award, given to the top student in finance. Geordie enjoys a range of endurance sports. He has completed two Ironman triathlons (Canada and California), the UK's Tough Guy race, Ottawa's Spartan Beast competition and the SEALFIT Kokoro camp modelled after the US Navy SEAL Hell Week. In addition to serving on the True Patriot Love board, Geordie is a participant in the TPL Expedition series. He took part in the ski to the Magnetic North Pole in April 2014, and was a TPL civilian co-chair for the 2016 expedition to climb Mt. Vinson in Antarctica. He has been a youth hockey coach for many years, and is a Scout Leader for the Toronto 219th Troop. Originally from British Columbia, Geordie lives in Toronto with his wife Karen and their two children, Jeffrey and Kathryn.