Reflection
From Flooding to Foodbanks, a Volunteer Earns His Shirt
A Greyshirt reflects on service at home and in BC
As an army brat, my parents raised me to see the honour in serving my country at home and abroad. Following retirement after 44+ years of service to Canada in law enforcement, national security, and military operations, I was looking for a volunteering opportunity with an organization involved in truly meaningful work. Lucky enough, I was connected with Team Rubicon Canada.
My first deployment was in December 2021, working with amazing Greyshirts on Op Sky River in the Fraser Valley. This mission was to help homeowners who were severely affected by the flooding. I was stunned by the level of destruction that the flooding wreaked upon homes and properties. However, it felt good to work with a dedicated team to muck out homes and prepare them for restoration, giving homeowners some hope that they didn't have to face this crisis alone.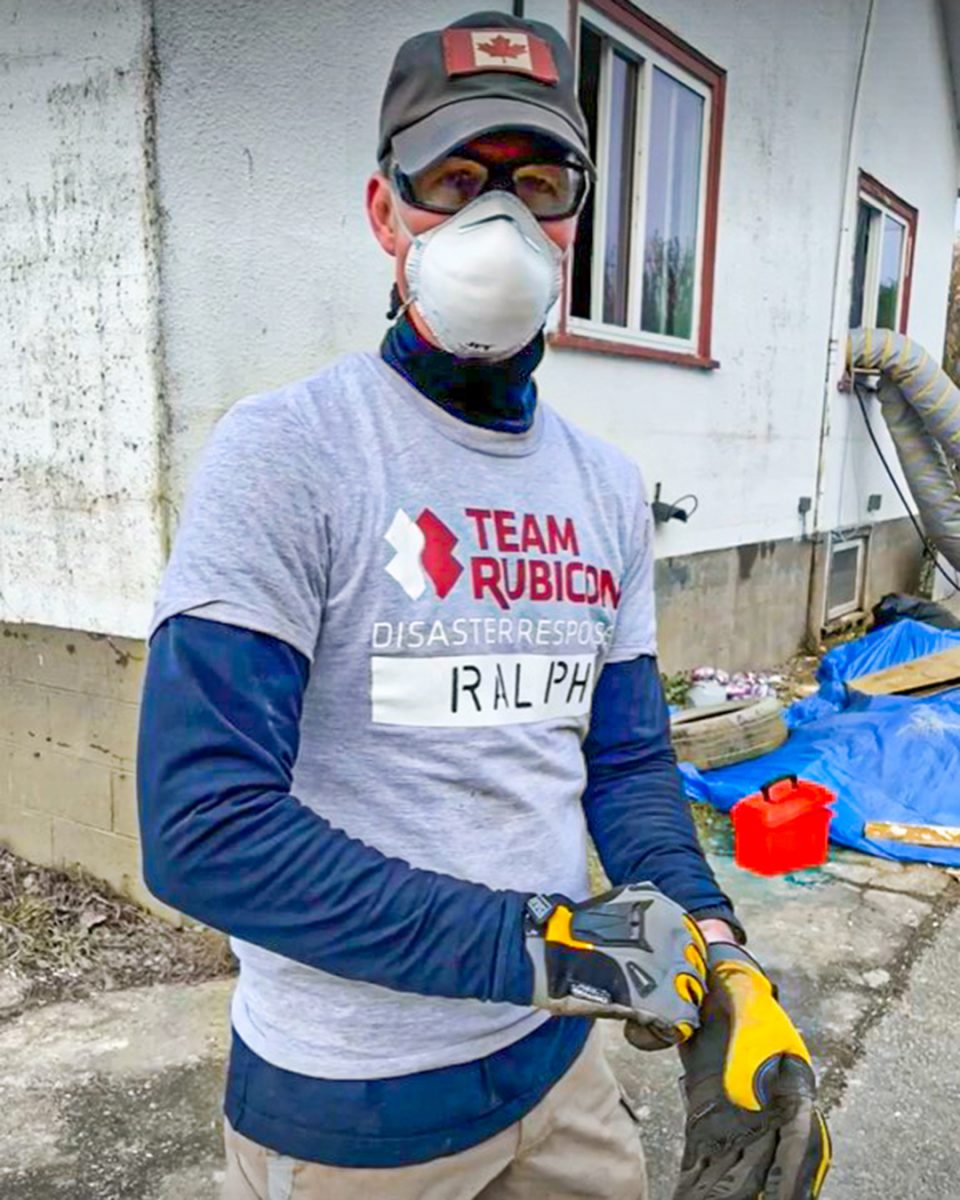 With continued drive and dedication, I wanted to help back home. When the call-out came last month to assist the Ottawa Food Bank (OFB), I was grateful to be able to volunteer once again. During this deployment, I had the pleasure of meeting Jean, a talented and hardworking delivery truck driver working for the OFB who made quite an impression on me. He is a real gentleman who speaks four languages and is well regarded by the contacts at the donor agencies along the route.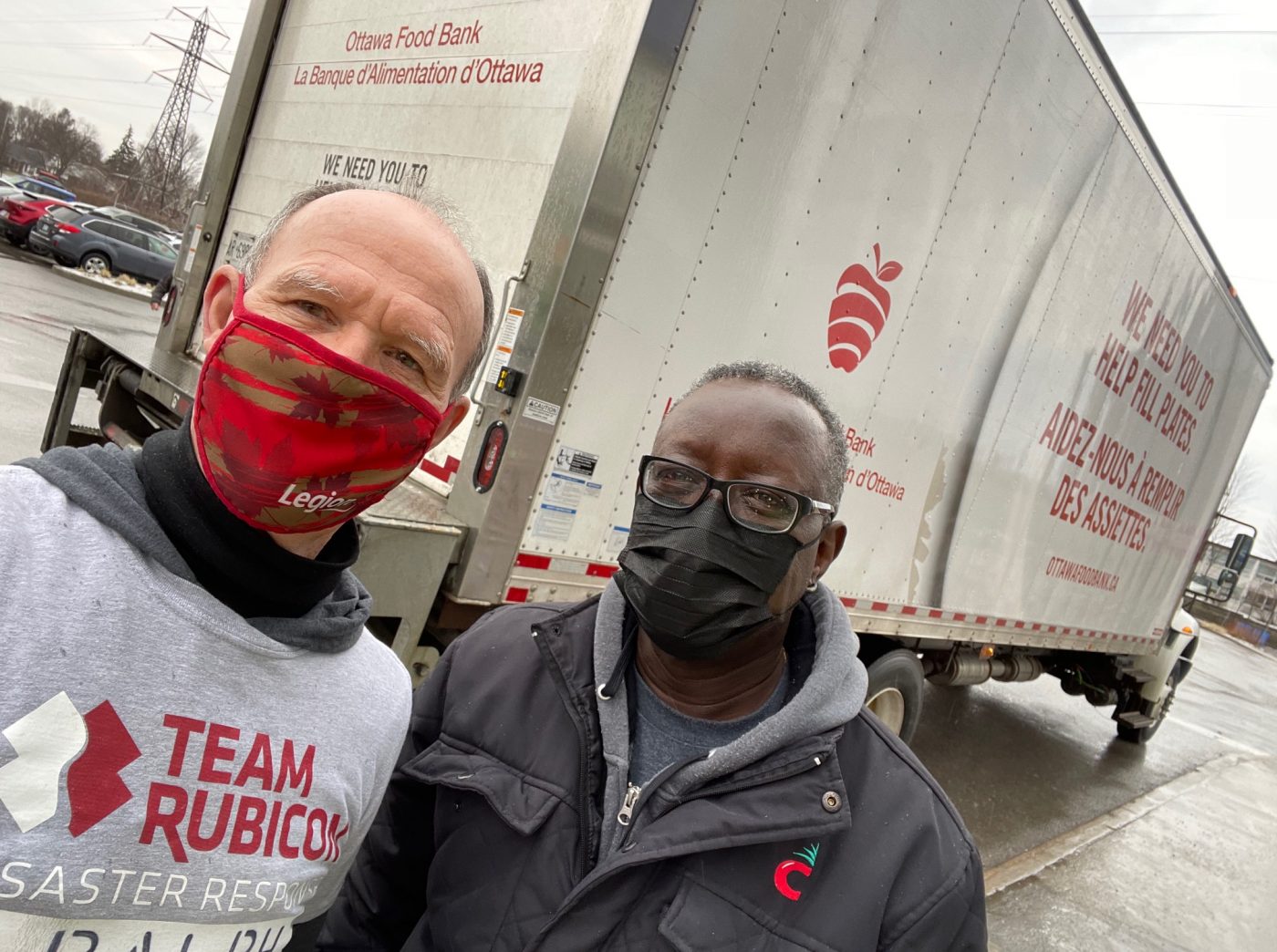 A great conversationalist, I learned from Jean every day about the OFB, the level of need in the city, the capacity for OFB to address that need with the generosity of the public and corporate donors, and the role of volunteers. I was truly staggered to learn the volume of care that OFB delivers daily; 14 tons per day…In addition to learning how prevalent the need is across the city… We've travelled east, central & west, including every neighbourhood I've lived in for the past 50+ years. Here the need is vast, growing and spares no part of Ottawa. 
Helping others is what I love to do and I'm grateful for this opportunity. I guarantee you I will be telling family, friends and colleagues about Team Rubicon Canada and the incredible experience I had at OFB. I'll be encouraging them to donate and to volunteer and I'll tell them about my friend, Jean and the impact he had on me. 
 I'm proud to be a Greyshirt, grateful to meet new colleagues and work together to help others when they're struggling with hardship and loss. It's all about hope and Team Rubicon offers that in bountiful measures. Thank you Team Rubicon Canada!