Reflection
Fiona's Fury Final Sitrep
This was my first deployment with Team Rubicon, and I was scared. I got to Prince Edward Island sweating. Some people are still recovering from Fiona's devastation, and in PEI, it's not over yet. I didn't really know what I was doing, but I never let that stop me before. Once I stopped sweating, I realized that all I had to do was be myself and talk to people. I didn't stop talking for 11 days until I sat down to write my story. Unlike in Afghanistan, I didn't have the luxury of writing in my diary every night, since I was exhausted from my daily duties. 
I talked to everyone I could – I wanted to hear their stories. After a day alone, I finally got some more Team Rubicon volunteers, known as Greyshirts. In five minutes, I had learned more from the other Greyshirts than I had the previous eight hours alone. I learned to listen and observe. 
The other Greyshirts were amazing, hard-working people. They taught me many valuable lessons over the course of those 11 days. I became more proficient at using the chainsaw after being mentored by two awesome Greyshirts who took me and another junior sawyer under their wing for the day, as we cleared roads.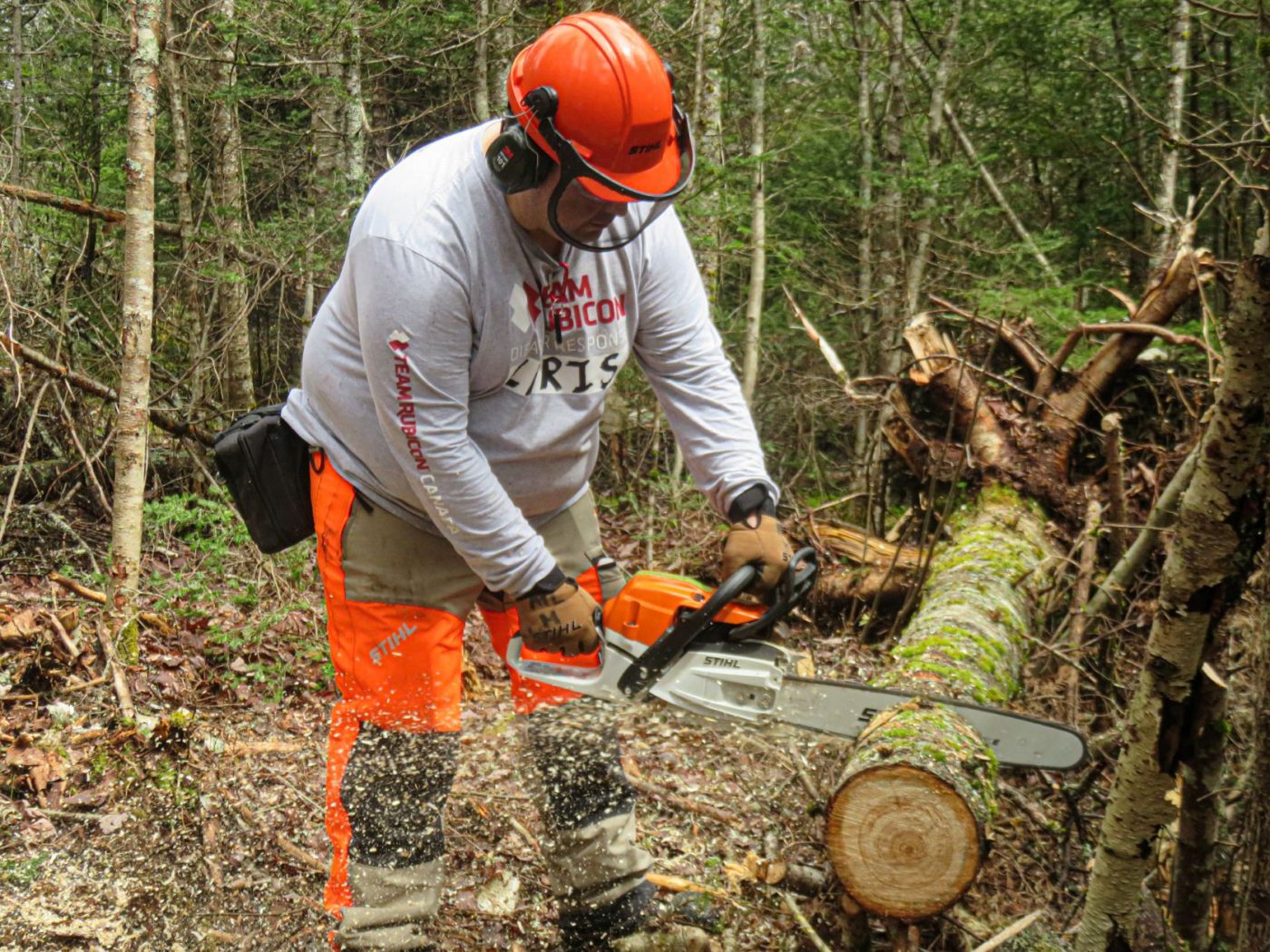 I also worked in an office building, housing the Provincial Emergency Operations Centre (PEOC), every day but three. This is where they coordinated the fight against Mother Nature's devastating effects on the province. Trust me when I say it was terrible those first few days after the storm. The streets of Charlottetown were littered with debris, many were impassible.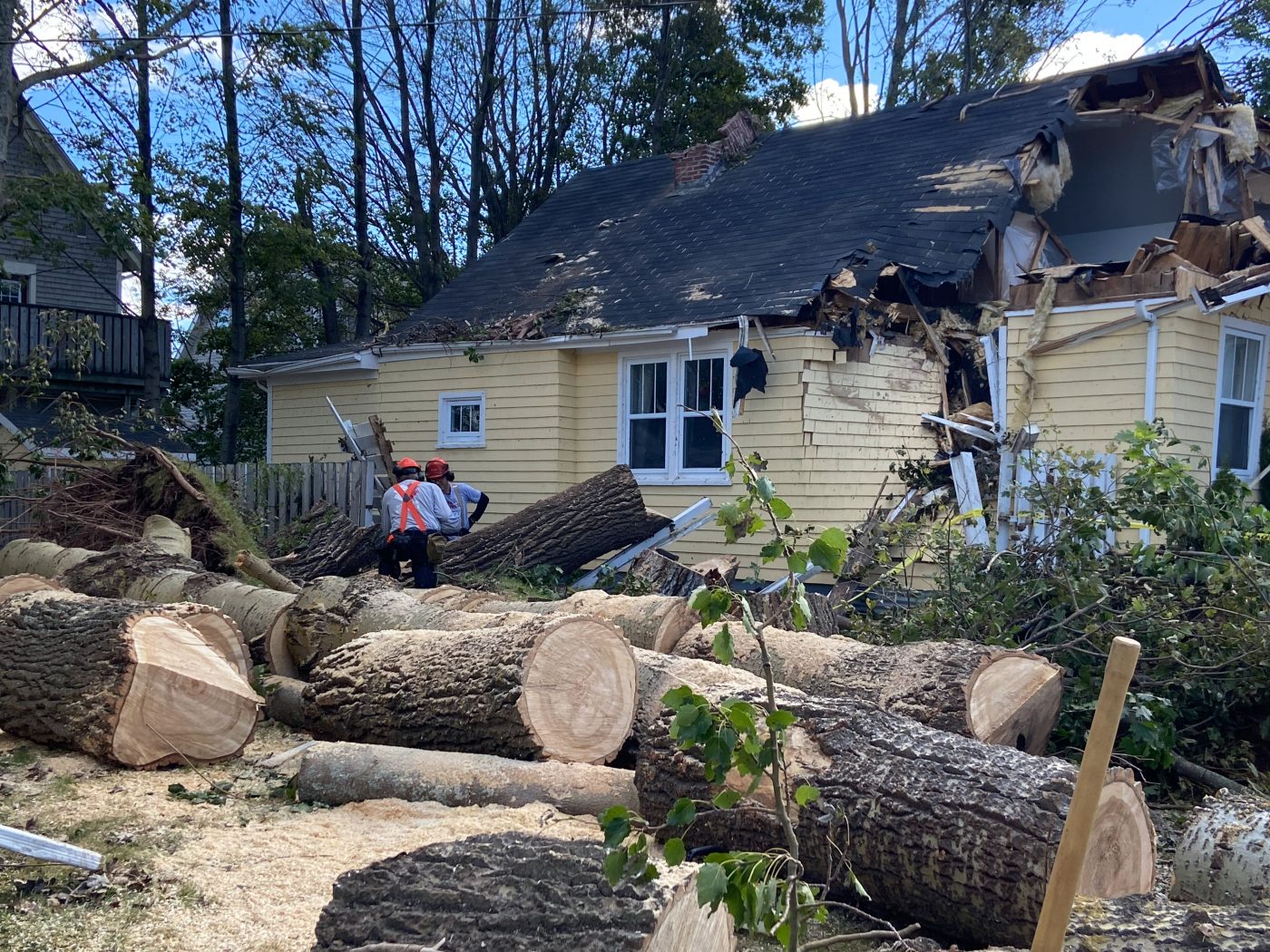 My days began with an 0600 wake up. I would pick up lunches at 0700 for the Greyshirts, who would be out cutting and swamping (removing brush). Lunch would be a salad and one of the largest sandwiches on PEI, for sure. 
Around 0730, I waved goodbye to the mighty Greyshirts departing to battle what Fiona had left behind. The PEOC was about a five-minute drive from the PEI Regiment's Armoury, where we housed our Forward Operating Base (FOB). We used the officer's mess as our sleeping quarters. I got friendly with a tiny couch as I slept with my knees touching my chest. This unit was amazing in their support of our efforts. 
The office looked like a large classroom, with desks on the outside wall filled with people coordinating and planning the activities. Two head tables at the front housed two sets of skilled disaster experts who ran the province's emergency response, which I was very fortunate to see the inner workings of.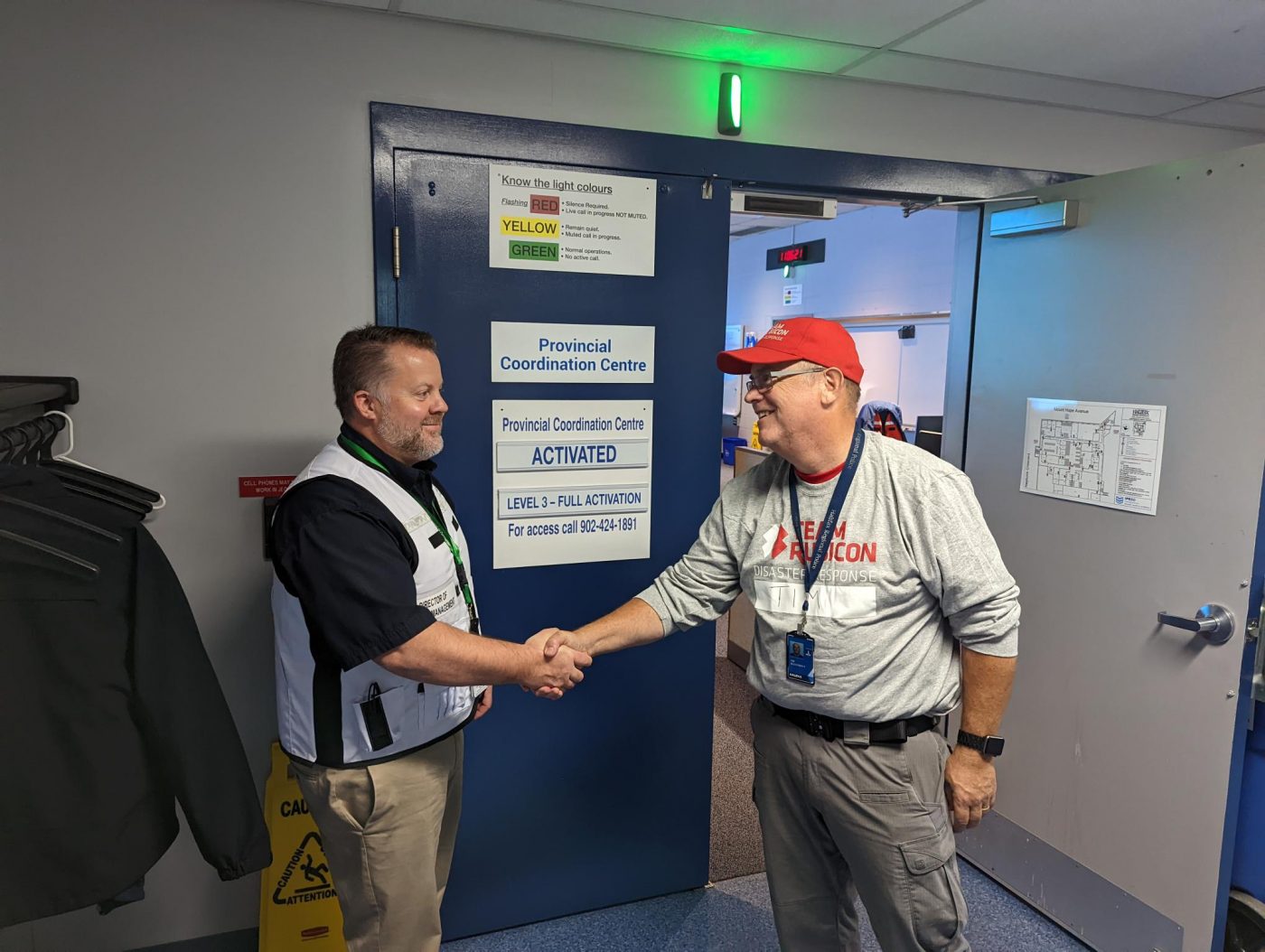 While "in the office," I would coordinate and plan. I was a person of many hats because our size was small but mighty. I was working long hours but my hour-long cigar breaks, twice a night, helped with my anxiety.  I have PTSD, so I need my cigar breaks as I pace on the grass outside in my socks in the dark. Those two hours are essential to my mental health.  I would be in bed around 2300. 
PEI hospitality was in full force. We were so well treated by the staff at the PEOC. They went above and beyond to provide for us. We had the best possible meals, and the logistics team would often provide morale boosters. The relationships I formed over the 11 days have been so personally satisfying. I've made friends for life on this deployment.