Reflection
TEAM RUBICON CANADA REACHES GOAL: 100+ VOLUNTEERS TRAINED IN STOP THE BLEED
In October 2020, a team of Greyshirts deployed in Texas, quickly went from disaster response to life savers in a few short moments. When a young man they were assisting experienced a medical emergency, and began bleeding profusely, the team was able to use their medical knowledge, skills, and the first aid supplies on hand to stop the bleed and help save his life.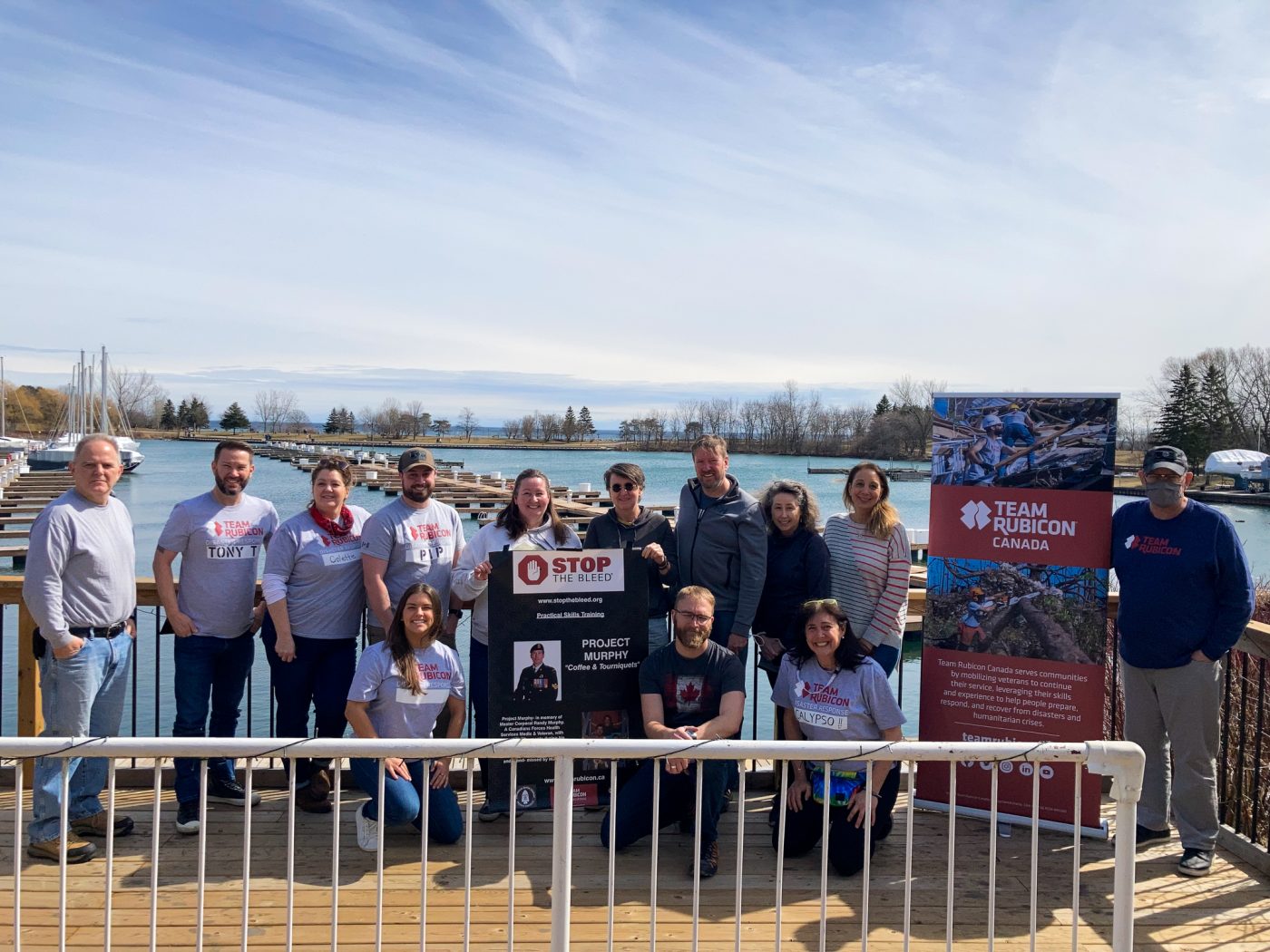 This act inspired Greyshirts in Canada to find a way to be ready to potentially help save more lives, in that moment Project Murphy was born. Five Greyshirts. Casey Wall, a retired combat medic, Andrea Loughlean, a paramedic and firefighter, Kim Scanlan, a retired police officer, Kelly Scanlan, a veteran and firefighter, and Colette Ainsworth, the Operations Support Manager, decided they needed a way to prepare Greyshirts for moments like the one experienced in Texas. 
                The team came together and started to train Greyshirts in Stop the Bleed, an initiative to train members of the public how to stop massive bleeding. They also decided that they wanted to make sure as many Greyshirts received the training as possible so they set a challenge, train 100 people in Stop the Bleed by May 19th 2022, National Stop the Bleed Day. This date gave them less then a year, but they knew Team Rubicon was up for the challenge.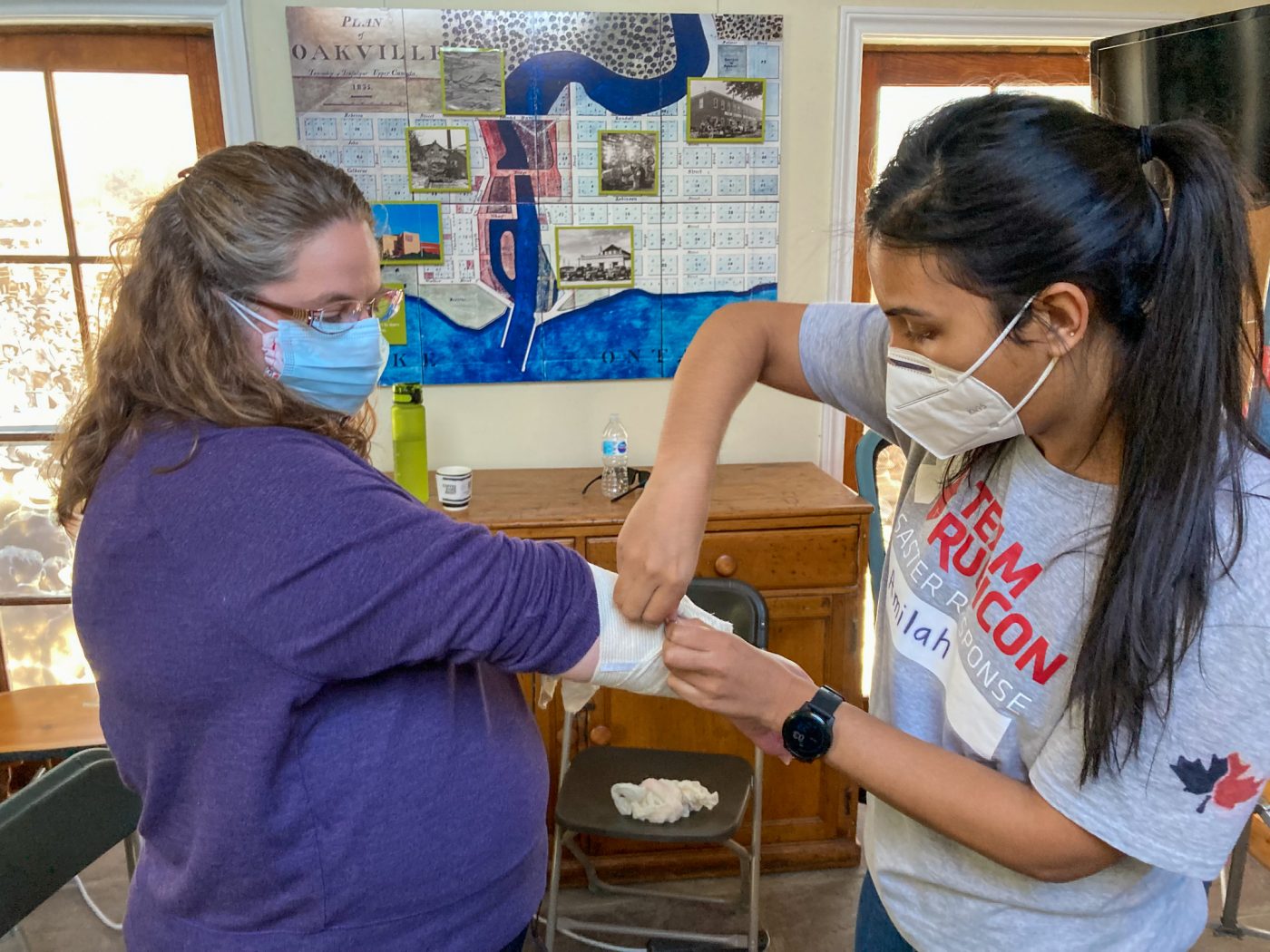 Greyshirt Casey Wall, looked at this challenge and was reminded of his friend, Master Corporal Randy Murphy, "Randy's personality was one that is bigger than life itself, this was highlighted by his constant smiles and friendly demeanour" said Wall. MCpl Murphy served as a combat medic in the Canadian Armed Forces for almost 20 years including tours to Rwanda, Bosnia, and Afghanistan and spent time serving with Canada's elite National Mission Unit, Joint Task Force 2 (JTF2) . He was dedicated to helping others and "One of Randy's biggest qualities was his love for his girls and his dogs." Unfortunately his many years of dedicated service led him to experience mental health injuries and he passed away in January 2009. Casey thought of his friend, the years he had dedicated to saving lives, and asked that this new mission be named in his honour. Project Murphy honours the life, service, and family of Master Corporal Randy Murphy. His dedication to helping others continues on through those trained in his name.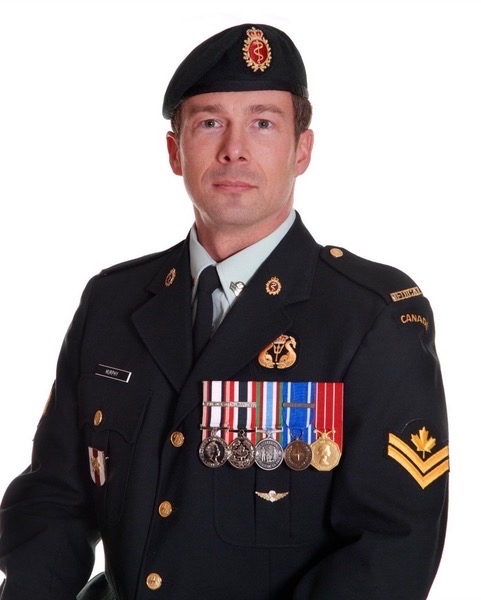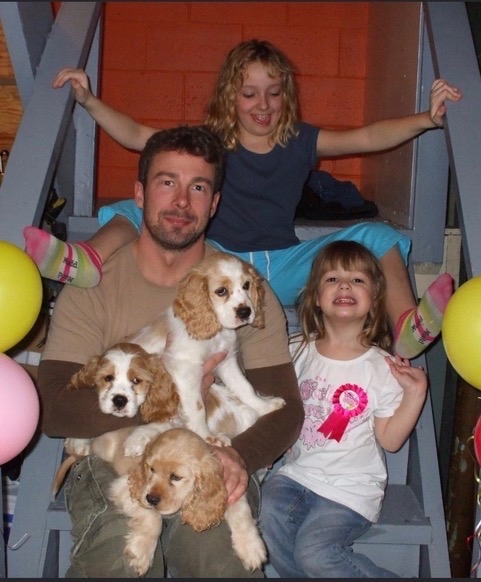 The first Stop the Bleed course of Project Murphy was run during Operation Grey Gale, where Sawyers were responding to a Tornado in Chatsworth, Ontario. From there more and more courses started to be run across the country. Affectionately referred to as CAT training (coffee and tourniquets) and supported by veteran-owned Arrowhead Coffee – Project Murphy members delivered Stop the Bleed Training as a way to prepare Greyshirts but also as a way to bring them together "I immediately thought that this program was an important opportunity to help bring new and experienced Team Rubicon members together for valuable life-saving training" said Kim Scanlan, who organized and taught some of the first STB courses. By the time May 2022 arrived Greyshirts had received this training all across Canada and it has become an important skillset in the organization, especially for Team Rubicon Sawyers. 
Despite the short time window given, and the high goal, no one worried that they wouldn't be able meet the challenge "We felt confident that we would reach our goal.  It was extremely important to all of us to honour Casey's friend and Comrade in such a purposeful & meaningful way," said Andrea Loughlean, a paramedic who has been a dedicated Stop the Bleed instructor during Project Murphy. Kelly Scanlan, who became a Stop the Bleed instructor to help during Project Murphy said "This training has helped make Greyshirts, training, projects, operations, and our communities safer. I am so proud of this team and our Greyshirts who came together to learn something new and make this happen."
On May 10th 2022, Team Rubicon Canada and Project Murphy reached their target with 101 new people trained in Stop the Bleed. The number has already risen past that and it will continue to grow as more and more people are trained to Stop the Bleed and save lives. 
If you would like to learn more about Stop the Bleed please visit https://stopthebleedproject.org/about/