Reflection
Reflection: Op Nirman
As the Sun began to set behind the Himalayan Range, the sounds of drums and singing in the distance welcomed us into a village with very little, yet so much to give.
In mid-March, Team Rubicon UK – along with members from Team Rubicon Canada, Australia, USA and Germany – came together in Nepal to conduct a post-disaster operation in response to the ongoing efforts to rebuild Nepal after the devastating earthquake of April 2015 that killed over 8000 people and injured more than 21,000.
When given the opportunity to go back to Nepal as part of Team Rubicon, the immediate excitement soon gave way to a strong sense of responsibility. Not only was I representing the first deployment for TR Canada but I was also going back to the people of a country that had given me so much.
Having lived in Nepal a few months prior to the earthquake, I knew things would be very different this time around. The scars left behind after the disaster was visible not only in the cracks and piles of rubble, but in the faces of the people. This massive loss of life and property in a country with very little had taken its toll, with rebuilding moving forward at a slow pace.
Due to the magnitude of the damage, isolated and remote schools within the country saw themselves placed lower on the rebuild list, restricting children to their makeshift tents for an indefinite period of time. This is where Team Rubicon stepped in. Our team travelled by jeep and foot into the Himalayas to reach the remote community of Lapubesi. Located at the epicentre of the earthquake, the damage to this community was immediately noticeable even a full year later.
Many of the homes and Stupas still standing were left riddled with deep cracks, no longer safe to live in and forcing many families to live with relatives. One man who spent his whole life working in India to build his dream home in Lapubesi had that very same home destroyed 3 months later by the earthquake, trapping and killing his father and mother in-law inside.
Once our Team hit the village, we went to work without delay. The objectives for Op: Nirman included helping to rebuild the Lapubesi Primary School, to install solar panels and to assess the damage created to the hydro power turbine, which we shortly realised was damaged by a chunk of the mountain that had broken off during the earthquake. This had left 300 villagers without electricity.
A noticeable shift in confidence had occurred in the village shortly after work started. Whether it was our unwavering dedication to helping Lapubesi, or our collection of funny accents, we went from having a handful of villagers helping us to close to 100 within a few days, not to mention Prince Harry, who spent a week helping the team lay the foundation for the next set of classrooms.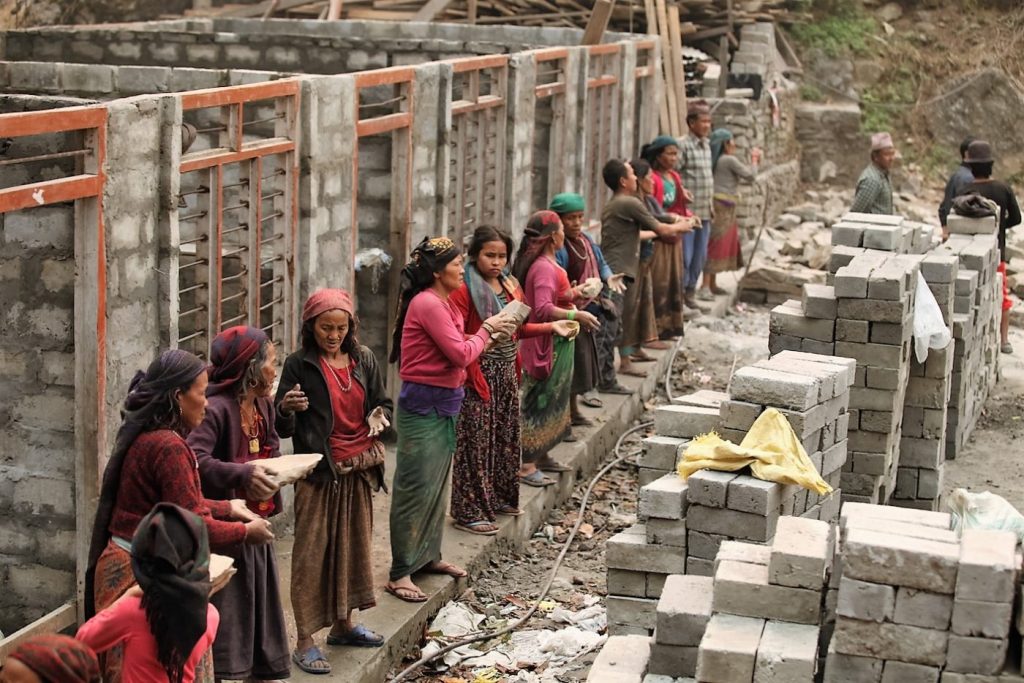 Although many of us were from different countries and branches of the military, an instant brotherhood seemed to form amongst us that quickly reminded us of the magic behind Team Rubicon's success. We may not have shared the same background or experiences, but what we did share was a desire and a commitment to continue serving. We left Nepal with pride knowing the importance of what we had accomplished not only to a village in need, but for our Team Rubicon brothers and sisters.