Reflection
How grace and resiliency can change a traumatic situation 
A veteran's search for service leads her to Kentucky 
Jayne Reilly served in the Canadian military for seven years, receiving a medical discharge after deploying to Afghanistan. She returned home, joined the Reserves, and became a yoga instructor for the next 15 years. Going from soldier to yoga instructor might seem unusual and weird, but not for a Greyshirt. Jayne yearns to serve, and there are many ways to be of service to people in need. 
"The transition is hard, between the military and civilian life." says Jayne, "I tried to find something to fill that hole." She used yoga instruction to help returning veterans, she volunteered in her local community, and then she found Team Rubicon. She didn't understand what the veteran-led organization was about at first. But something seemed familiar. The more she looked, the more familiar it became. And the more attractive. 
Jayne barely knew anything about Team Rubicon when she signed up, but a week later she got her grey shirt and shipped out to the American state of Kentucky. After a week of heavy rains, a 1-in-1000-year flood inundated the region, driving intense need in several communities and hundreds of Greyshirts eager to respond to those needs.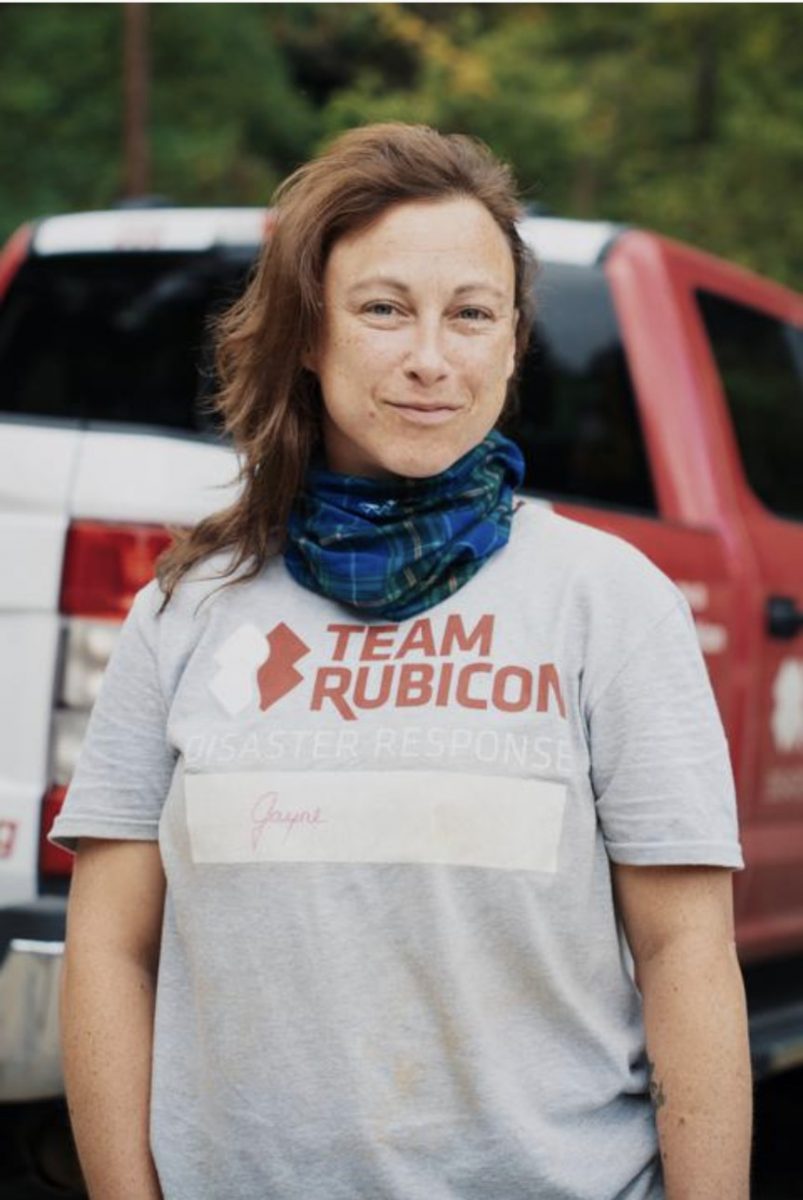 She learned a lot about Team Rubicon, about Kentucky, and about herself. 
The first thing she learned is that Greyshirts get dirty. "You should not expect to have a clean grey shirt. It was a lot of physical labour, very hard physical work. It was really, really dirty." She was mucking out homes and hauling debris, sweating in the hot and humid hollers of the American South.  
"I didn't know anything about Kentucky. I just knew that I was going somewhere with a group of people to help other people." 
A lot of help was needed. More than 4,300 Kentucky homes and businesses were impacted by the disaster, sanitation systems in multiple communities were overwhelmed, roads and bridges were washed away, and thousands of people were displaced. Jayne didn't know what to expect, she'd never been to Kentucky before and hadn't spent much time in the US, but she didn't expect people to be so open and kind.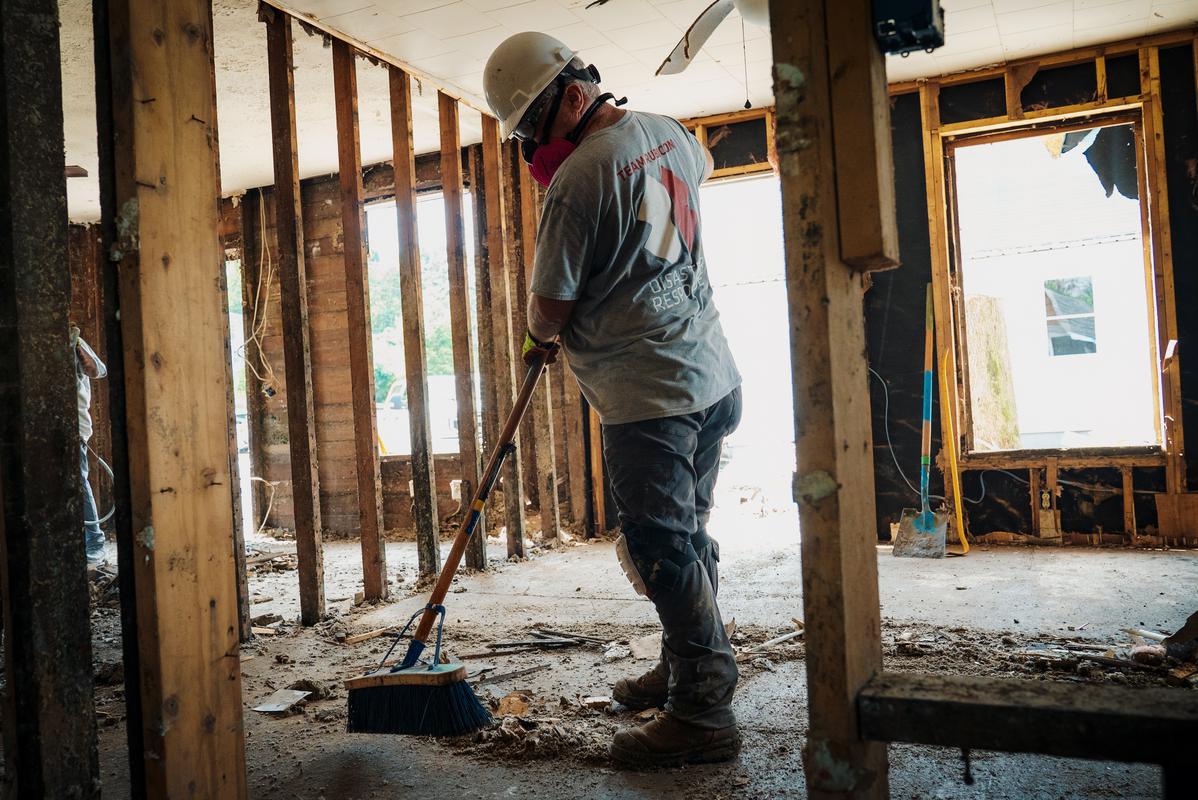 "If someone was inside my home, ripping up my life, I might be resentful. But instead, they said, 'Thank you so much, do what you need to do, you're doing so much to help us.' I didn't expect such friendliness, Southern hospitality is real. Everyone was just so nice. They just wanted to talk to us." 
Being a veteran was a huge bonus for Jayne. Military veterans abound in Kentucky, she discovered, and when homeowners learned veteran-led volunteers were there to help, "It just gave them this immediate trust in us, that they knew we were gonna take care of them." They hugged her, thanked her, gave her gifts, and filled her with gratitude. 
"They didn't expect us to be grateful to them. But when you see this person you can help, and you do, it fills you up. That's our payment. We all wanted to be there. And helping them made me feel good." 
As much as the gratitude of Kentuckians touched her, Jayne says, she remembers being inspired by them as well. "The strength of these people was surprising to me. They showed me that what matters is having each other, your friends and family. Not the stuff you lost. They were just so resilient."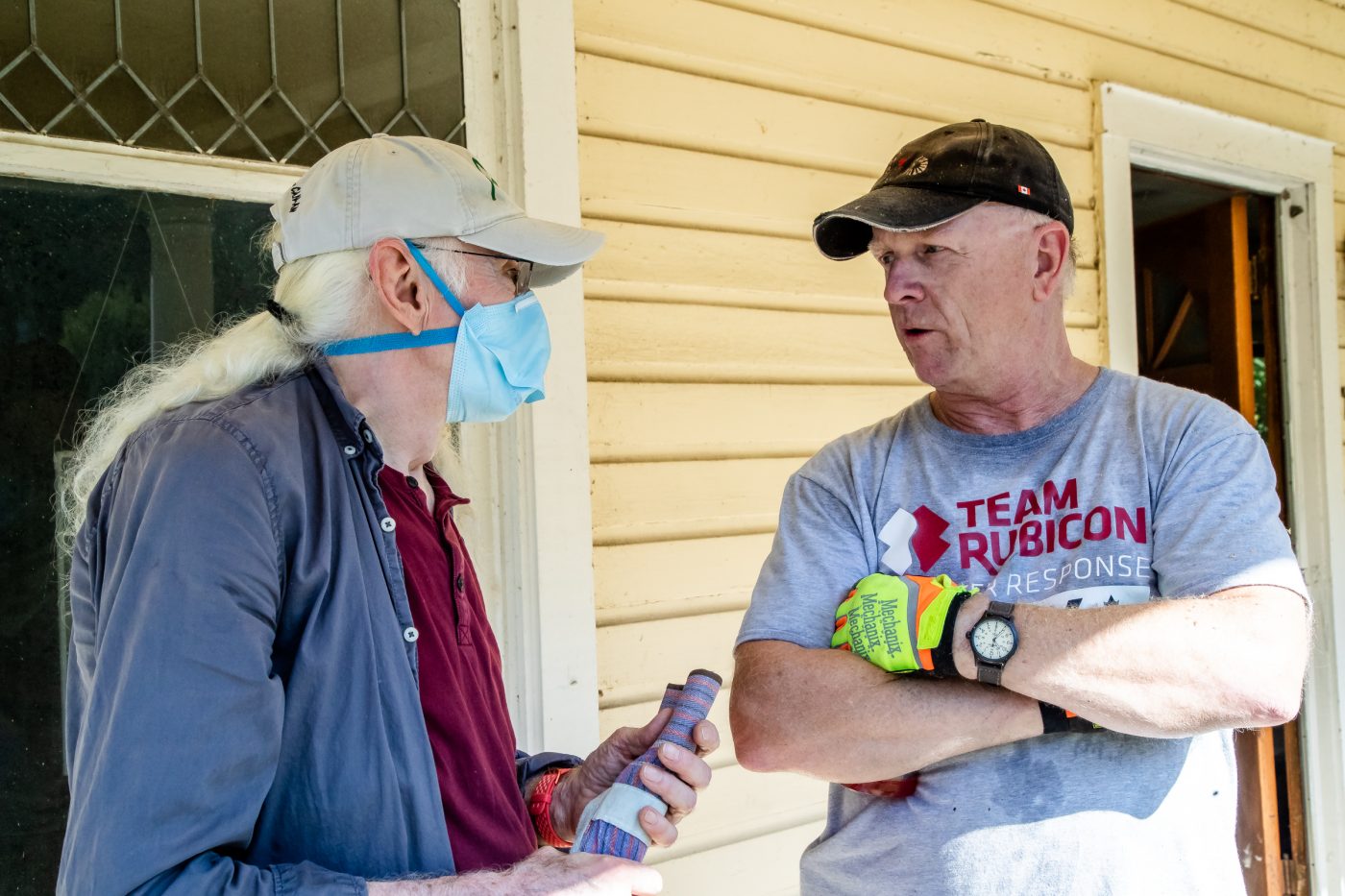 The experience in Kentucky bolstered her faith in humanity. "There is still a lot of good in the world." Jayne says, "They showed me how grace and resiliency can change a traumatic situation. I'm grateful for them showing me the power of community and the good that is still in people. I mean, you finish the job with hugs from complete strangers."  
She kept on hearing the same incredulous questions from the people they were helping: "You're a veteran? A volunteer? All the way from Canada?!" 
All that made perfect sense to Jayne. "There are so many parallels between the military and Team Rubicon. Being part of something bigger than yourself." Volunteers coming from all corners of North America to help total strangers for free, as part of a team with dedicated support, was more than familiar, "It was like putting on an old pair of slippers, it just felt right. It felt good."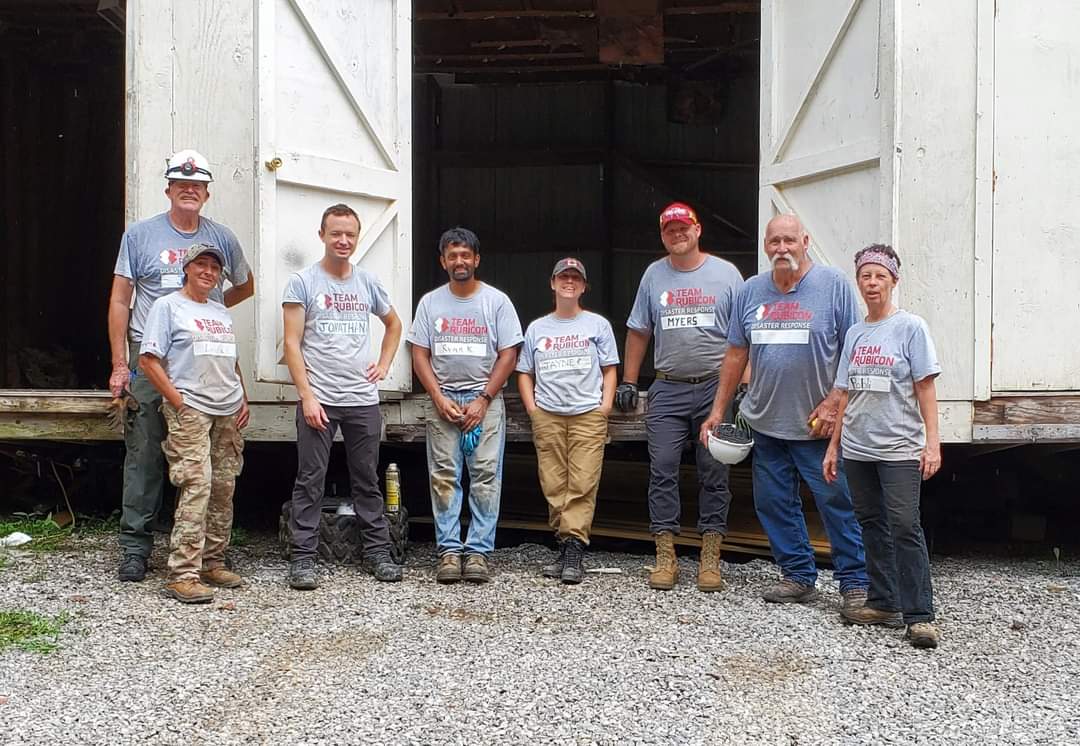 Jayne continued looking for service opportunities when she returned home. The week she got back, she went on a Team Rubicon "Stop the Bleed" training course. Jayne donned her grey shirt again a few weeks later as Hurricane Fiona bore down on Nova Scotia. Which is where she was swamping, getting dirty, helping people. She expects to wear her grey shirt and continue serving others for a long time to come.
Today on Giving Tuesday, join the millions of people who are transforming communities worldwide for a good cause. Your donation today allows Greyshirts like Jayne to keep doing what they do best, helping others in their time of need: https://team-rubicon.ca/give/