Reflection
Finding a place in the TRibe
I am Matt Ladouceur from Langford, British Columbia. I earned my grey shirt in 2017 on Operation MISERY BAY after learning about Team Rubicon Canada from a friend of a friend and raising my hand a few months after. Just after Christmas day that year, the lake effect dropped 65 inches of snow over Erie, Pennsylvania. Team Rubicon was called in to dig out residents in need of critical medical services and food supplies out of their homes alongside the National Guard. 
On that op, and every one after, I learned that the value of service is the disproportionately positive effect a small group of dedicated citizens can have with a good plan and a little organization. So too, the quality of character I met along the way inspired me towards a career in service to Canadians. 
When Hurricane Fiona made landfall I was on my basic submarine course in Halifax. I knew Team Rubicon Canada would be called in and joined the recovery effort the day after. The first task given to us was to clear roads so hydro crews could restore power to the affected areas of the city, so my strike team spent the weekend helping Haligonians restore power. The best part was discovering a road hockey game and a block party undisturbed, thanks to a downed tree. We removed the tree but kept the city roadblocks up so the kids could play safely and the community could come together. Sometimes recovery is not about getting back to normal as fast as possible.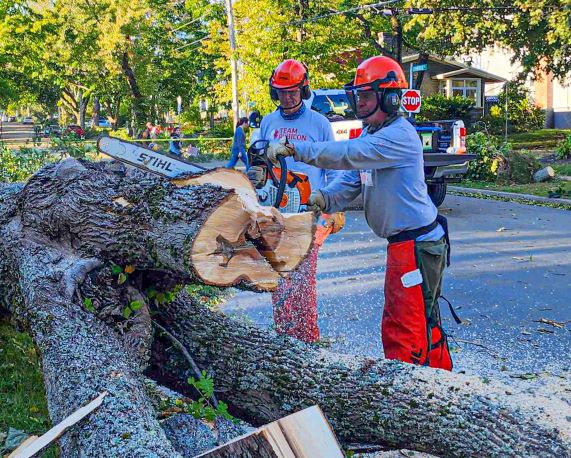 That said, as I write this, I am back to my training, and Team Rubicon Canada was still part of a massive effort to bring normalcy back to the Maritimes. The mission is not over, nor are climate events like Fiona in Canada. Together we must build more resilient communities to weather these storms.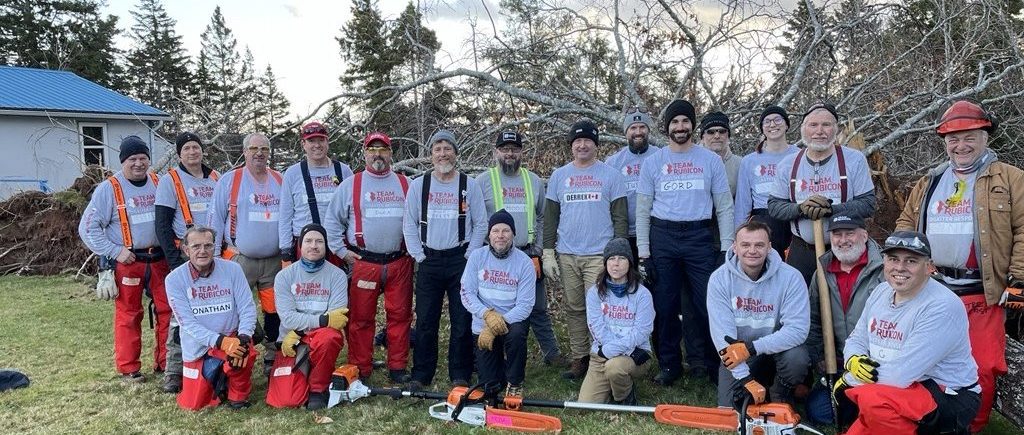 It all starts with you as a volunteer, a leader, a supporter, or a community alongside the veterans, first responders, and the kick-ass civilians that make up Team Rubicon Canada. Never doubt the positive impact you can have with a good plan and a little organization. 
Learn more about volunteering with Team Rubicon Canada: https://team-rubicon.ca/volunteer/