Team Rubicon is an international non-profit disaster response organization that unites the skills and experiences of military veterans with first responders to rapidly deploy emergency response teams, free of charge, to communities affected by disasters. Team Rubicon currently maintains a roster of 140,000+ North American volunteers able to deploy throughout Canada and the world.
Team Rubicon stands ready to deploy resources in the following timeframes: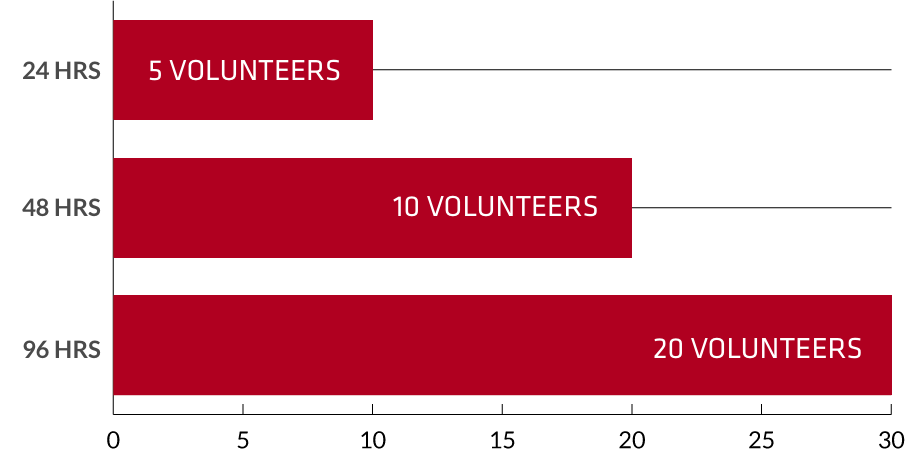 Team Rubicon CANADA maintains complete records of volunteers, hours worked, and work-orders so as to assist local, Provincial, national, and indigenous communities.
Team Rubicon deploys equipped with all the resources required to provide the capabilities above including:
– Personal protective equipment

– Hand tools

– Data analysis and mapping suites (mobile and static platforms)

– Sawyer teams
All incident management personnel are trained in the application of Incident Command System (ICS) in compliance with the National Incident Management System (NIMS). Volunteers are trained in the basics of ICS. Team Rubicon deploys as a self-sustaining unit.